Official Launching of the 500 Water Tanks funded by the Dongguan Water Affairs Bureau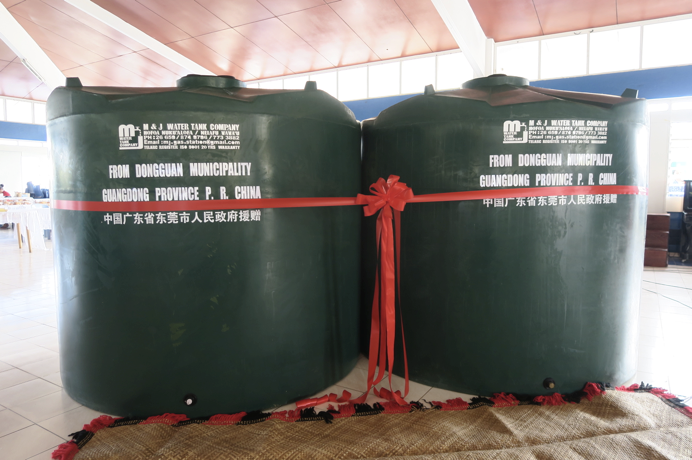 24 September 2021
The Prime Minister, Hon. Rev. Dr. Pohiva Tu'i'onetoa launched 500 water tanks, funded by the Guangdong Province of the People's Republic of China on September 22nd 2021 at the Queen Salote College Hall.
In his remarks the Prime Minister, extended his sincere gratitude to the People's Republic of China and the Guangdong Province for their love and generosity to the vulnerable families in Tonga to be more adaptive to climate change impacts such as the prolonged droughts and COVID-19.
The first phase of this project was completed in December last year where 1,800 water tanks were installed in private households in Tongatapu, 'Eua, Vava'u, Ha'apai and the Niuas.
Phase 2 of the project is currently being implemented and is to install 1,000 water tanks throughout Tonga which will be completed next month.
The 500 water tanks funded by Dongguan Water Affairs Bureau will contribute to Phase 3 of the project which targets to install 2,000 water tanks.