Commissioning of donated Fire Appliance and Equipment for the Tonga Fire & Emergency Services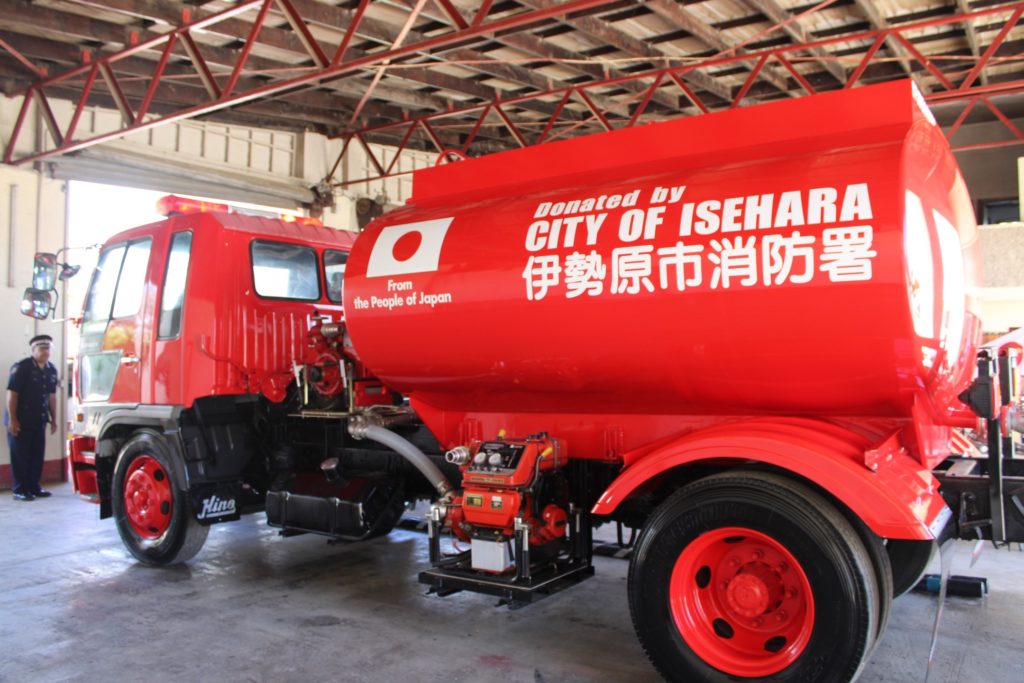 1 December 2021
The Prime Minister, Hon. Rev. Dr. Pohiva Tu'i'onetoa, commissioned the donated Fire Appliance and Equipment Grant Assistance administered by the Embassy of Japan to the Tonga Fire & Emergency Services at their Longolongo headquarters on the 1st of December, 2021.
In his address the Prime Minister stated, "It is with a grateful heart that I express our gratitude to His Excellency, Mr. Kensaku Munenaga, Ambassador of Japan to Tonga, who oversaw the administration of the Grant Assistance for Grass Roots Human Security Project and the subsequent donation of this fire appliance and surplus equipment to Tonga Fire and Emergency Services."
The donation of fire appliance and tanker, as well as its surplus equipment, will go towards the Services' fight to protect life and property from the effects from fires. Each donated appliance is treasured and valued for the direct role it plays in safe-guarding and improving the lives of those in the communities.