"Restrictions eased as COVID cases drops across the country"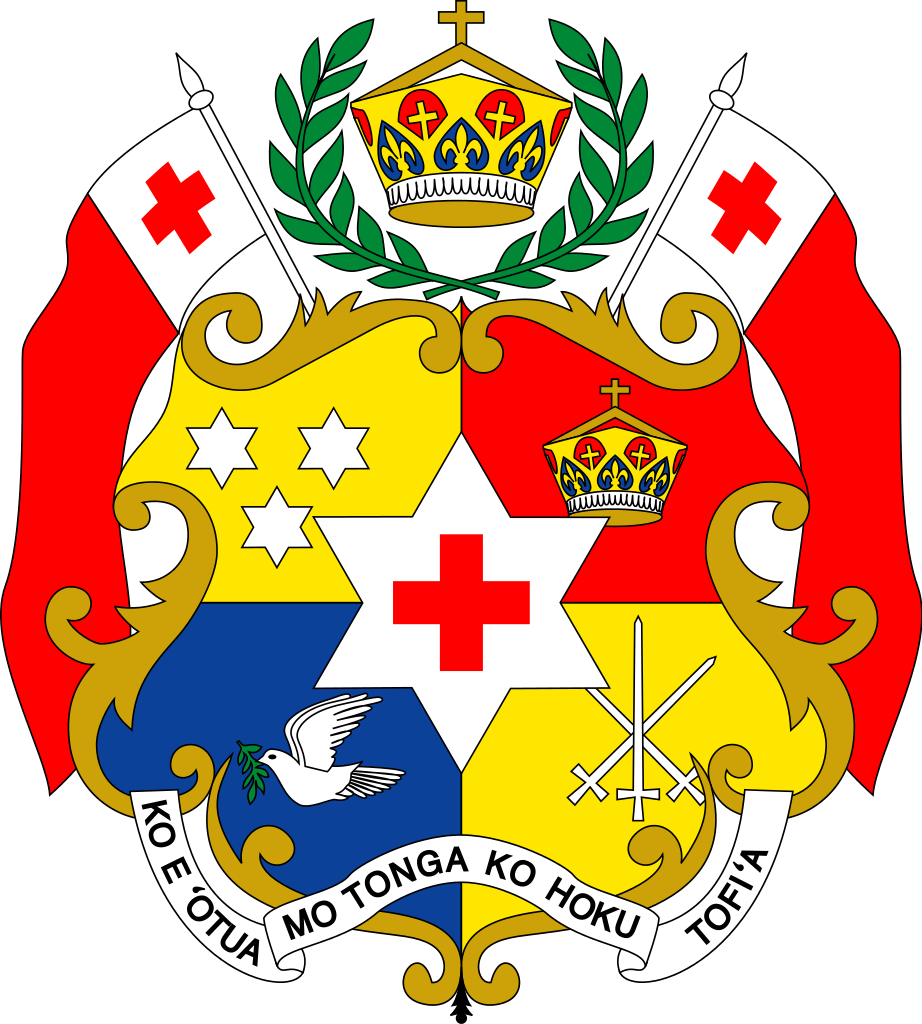 6 May 2022
Nuku'alofa – Government has agreed to allow bars and kava kalapu and certain face to face education in classrooms to open and put in place new isolation and quarantine timelines, starting from 5.01am tomorrow, May 7, 2022, as COVID-19 cases in the Kingdom continues to decrease.
The Prime Minister, Honourable Hu'akavameiliku, announced the changes in the first face to face press conference with the media here at the Ministry of Foreign Affairs conference room in Nuku'alofa since Tonga moved back to Red colour restrictions two months ago.
"These easing of restrictions have been agreed to by Cabinet following Ministry of Health's advice on the status of COVID-19 in the country and the fact that cases are continuing to decrease," Hon Hu'akavameiliku stated.
New curfew time starting from tomorrow will be 11pm to 5am.
All government services will return to full service from Monday, May 9 and public transport will also open, including bus services.
Bars and kava kalapu
Bars and kava kalapu around the country can now open from Saturday, May 7, 2022 but operators will need to get permit from the Ministry of Health once they provide their compliance plan.
"It is important that all those who operate bars and kava kalapu to get that done and convince the Ministry of Health of their management plan and how they will be able to manage customers and members of the public when they are open," Hon Hu'akavameiliku said.
Education
Classroom education will be open to students in Form 2, 5, 6 and 7. This will also include Tertiary students.
Students in Forms 1, 3 and 4 and all primary and kindergarten levels will still have radio and television classes in the next two weeks.
Hon Hu'akavameiliku, who is also Minister of Education and Training, says the onus will be on school management, teachers and students on how they manage the health requirements when schools open. "We will see how they go and will monitor over the next two weeks," Hon Hu'akavameiliku added.
Quarantine
Returning passengers will now quarantine for seven (7) days before they are released if they still test negative.
Essential staff who are returning and those that have recovered from COVID-19 will only undergo three (3) days of quarantine and will be released if they return negative results from a PCR test.
Repatriation flights will continue next Wednesday and Thursday from Fiji, New Zealand and Australia.
Community services
Government has opened restriction on funerals, birthdays, weddings and churches. But all need to follow health requirements of wearing masks, keep social distancing and hand washing.
The Ministry of Health and Tonga Police Force will still continue to monitor events and those who do not follow the requirements will be taken to task.
Sports
Families or bubbles can play sports such as pickle ball, lawn tennis and badminton at home. Gyms will also open from the new week, with members of the public requested to be responsible.
But all contact sports such as volleyball, netball, rugby, rugby league, athletics and other contact sports will need to discuss their competition and plans with the Ministry of Health.
Court cases
Hon Hu'akavameiliku stated that government has taken note of the recent Supreme Court decisions in regards to the November 18, 2021 election.
"We are still looking at what the implications are for government. We accept the court decisions and we are still looking at what options we have in the duty of government," Hon Hu'akavameiliku stated.
Health update
Meanwhile, the Minister of Health Hon Dr Saia Piukala said there is a need to push vaccination for children in the five to 11-year old age category.
Since vaccination started three weeks ago only 27% of the targeted population have been vaccinated.
New statistics revealed today confirmed there were only 61 new positive cases that were recorded in the last 24 hours in Tongatapu, Vava'u and Ha'apai.
Updated vaccination figures of the 12-year old and above category stands at 98% for the 1st dose, 91% of the 2nd dose and 57% for the Booster shot.
Hon Dr Piukala stated that in the last five-days average new cases have been less than 100 cases.
"It has been 13 weeks since first case on February 1, 2022 and we are thankful for everyone for working together by the members of the public and Ministry of Health in following health advisories such as wearing masks, washing of hands and keeping social distancing," Hon Dr Piukala stated.
-ENDS-