Prime Minister to lead Tonga's delegations to International Meetings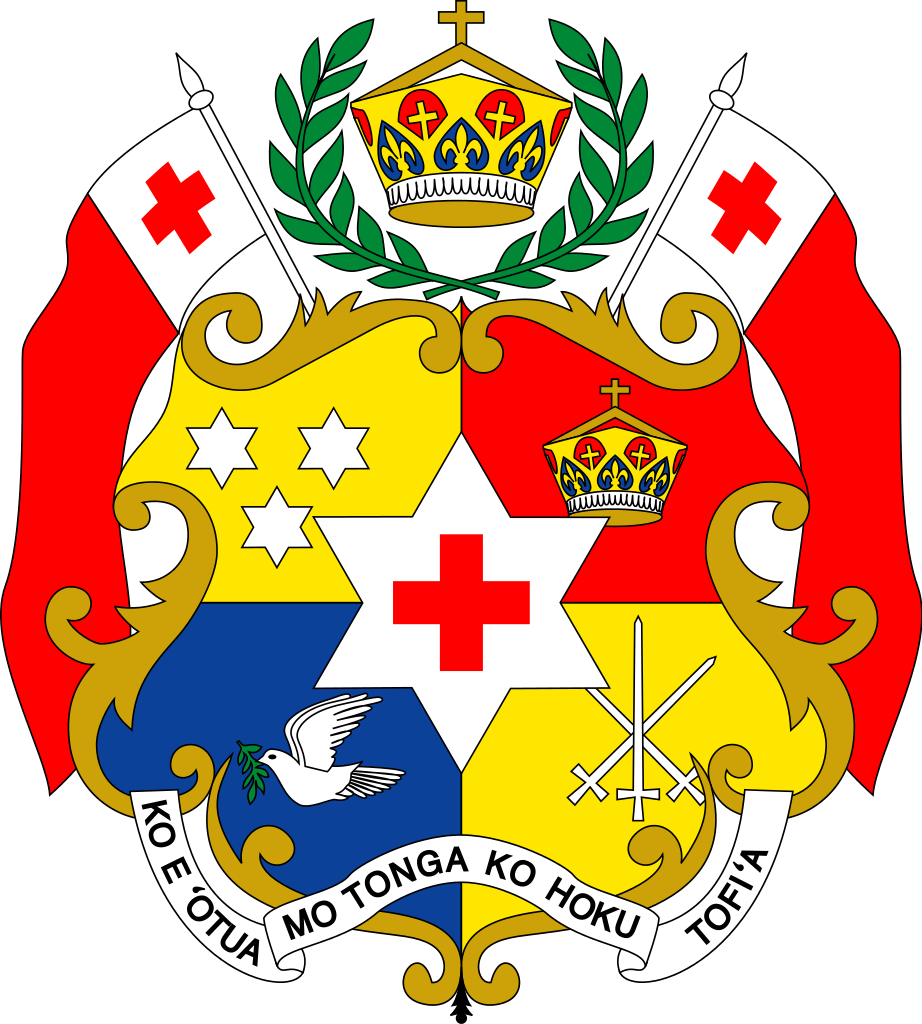 17 June 2022
Nuku'alofa – The Prime Minister, Honourable Hu'akavameiliku, will lead Tonga's delegations to two international meetings over the next two weeks.
The delegation will first travel to Kigali in Rwanda for the Commonwealth Heads of Government Meeting 2022, which takes place from June 20-25.
CHOGM 2022
Hon. Hu'akavameiliku will leave Nuku'alofa on Thursday, June 16, 2022 with a delegation that includes the Minister for Foreign Affairs and Tourism, Hon. Fekita 'Utoikamanu, Minister of Economic Development and Trade Hon. Dr. Viliami Uasike Latu, Chief Secretary and Secretary to Cabinet Mr. Edgar Cocker, Chief Executive Officer for Health Dr. Siale 'Akau'ola, the Deputy Secretary for Foreign Affairs (and Commonwealth desk officer) Mr. Leonaitasi Kuluni and the Hon. Prime Minister's Media and Communication Adviser, Mr. Iliesa Tora.
They will be joined by Tonga's High Commissioner to the United Kingdom, Hon Fanetupouvava'u Tu'ivakano.
Leaders' wives have also been invited to the CHOGM, with sessions also planned for them.
That will also see the Hon Prime Minister's wife, Fiona, making the trip across to Rwanda.
Commonwealth leaders will travel to Rwanda to reaffirm their common values and agree on actions and policies to improve the lives of all Commonwealth citizens. Decisions taken at CHOGM will guide the work programme of the Commonwealth Secretariat in London.
The week-long program includes the Commonwealth Youth Forum from June 19-21; the Commonwealth Women's Forum, which takes place on June 20-21; the Commonwealth People's Forum from June 21-22; the Commonwealth Business Forum, to be held from June 21 – 23, and the Ministerial and High Level Meetings, scheduled for June 22-23. The Ministerial and High Level meeting will include the Commonwealth Foreign Affairs Ministers Meeting.
The official opening of Commonwealth Heads Of Governments Meeting takes place on Friday, June 24 and is followed by the main high-level meetings of the Heads of Government.
CHOGM was due to take place in June 2020 but was postponed twice due to the COVID-19 pandemic.
UN Oceans Conference
Hon. Hu'akavameiliku and a delegation will then travel on to Lisbon in Portugal for the United Nations Oceans Conference.
That delegation will also include Tonga's Ambassador in New York, Mr Vainga Tone.
The Conference, from June 27 to July 1, is being co-hosted by the Governments of Kenya and Portugal and comes at a critical time as the world is seeking to address the many deep-rooted problems of our societies laid bare by the COVID-19 pandemic and which will require major structural transformations and common shared solutions that are anchored in the Sustainable Development Goals (SDGs).
To mobilize actions, the Conference will seek to propel much needed science-based innovative solutions aimed at starting a new chapter of global ocean action.
Solutions for a sustainably managed ocean involve green technology and innovative uses of marine resources. They also include addressing the threats to health, ecology, economy and governance of the ocean – acidification, marine litter and pollution, illegal, unreported and unregulated fishing, and the loss of habitats and biodiversity.
The Oceans Conference will be guided by the Sustainable Development Goal 14: Life Below Water.
Adopted in 2015 as an integral aspect of the 2030 Agenda for Sustainable Development and its set of 17 transformative goals, Goal 14 stresses the need to conserve and sustainably use the world's oceans, seas and marine resources.
Advancement of Goal 14 is guided by specific targets that focus on an array of ocean issues, including reducing marine pollution, protecting marine and coastal ecosystems, minimizing acidification, ending illegal and over-fishing, increasing investment in scientific knowledge and marine technology, and respecting international law that calls for the safe and sustainable use of the ocean and its resources.
Government has in the past five years worked on various programs aimed at common framework to ensure that ocean science can fully support countries' actions to sustainably manage the ocean and more particularly to achieve the 2030 Agenda for Sustainable Development – through the creation of a new foundation, across the science-policy interface, to strengthen the management of the ocean and coasts for the benefit of humanity.
That includes the commitment to have 30% of our total Exclusive Economic Zone and oceans to be designated as 'No Take Zones'.
Cabinet approved in 2015 the setting up of the 'Tonga Ocean 7 Committee' which was tasked to put together the Tonga Ocean Management Plan, which will be used as the guide to sustainably manage the country's ocean and its resources.
The Conference will also receive the tabling of the 'Our Ocean Palau 2022 Conference', which agreed on 410 commitments worth US$16.35 billion across the six issue areas of the conference.
These were for:
Climate: 89 commitments worth $4.9 billion
Sustainable fisheries:60 commitments worth $668 million
Sustainable blue economies: 89 commitments worth $5.7 billion
Marine protected areas:58 commitments worth $1.3 billion
Maritime security: 42 commitments worth $358 million
Marine pollution: 71 commitments worth $3.3 billion
The Deputy Prime Minister, Hon. Poasi Tei, will act as Prime Minister in Hon. Hu'akavameiliku's absence.
ENDS