MEDIA RELEASE: "Planners Forum 2019"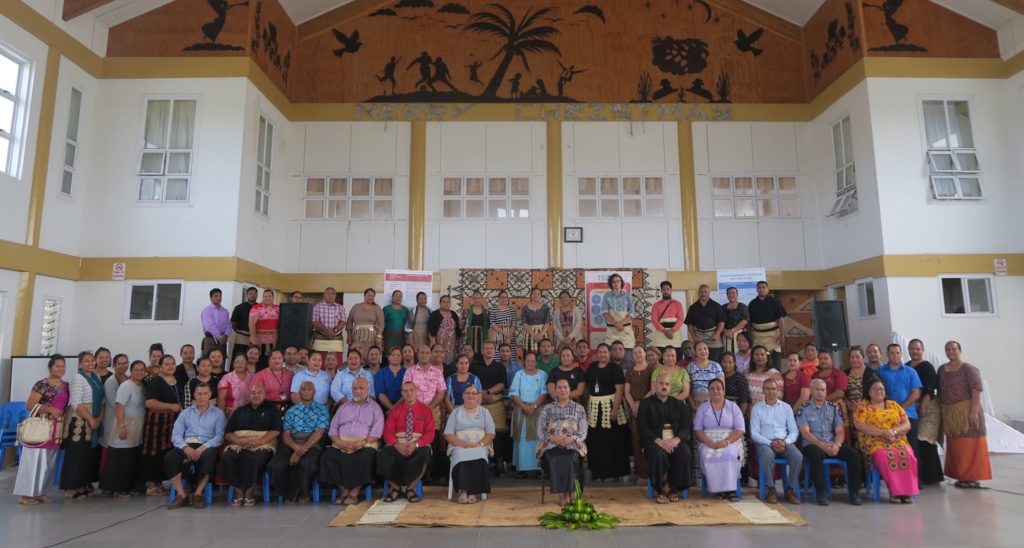 (18 November, 2019)
The Prime Minister's Office, National Planning Division facilitated an all-day Planners Forum on the 7th of November 2019 at the Koloa Ke Fakamonu Hall, Free Wesleyan Church of Fanga. The theme of the forum was "Sustainable Development Through Genuine and Durable Partnerships".
The forum is an annual event where Planners from all 27 Government Line Ministries participated, to mark the beginning of the corporate planning process and for this year it was beginning of the process for FY2020/21 – FY2022/23. This year's Forum was attended by over 80 planners and budget officers across the twenty-seven (27) Government Line Ministries and Departments. Objectives of the Planners Forum were to: 1) Jointly establish with partner agencies platforms where they equally collaborate to strengthen partnership through program implementation towards achieving SDG's and TSDF II outcomes; 2) Establish mean of communications amongst peers as initial steps to confirming outputs, activities and targets for the second year of the medium- Term budget Framework FY2019/20-FY2021/22; 3) Develop a simple guide, a checklist rather to aid planners in the process of developing Government ministries' corporate plans to ensure national priorities are incorporated as well as strengthening of horizontal coherence of policy support.
The Government Statistician, Dr. Viliami Konifelenisi Fifita highlighted presented in the importance of understanding evidence-based policy, mandatory role of Statistics as suppliers of quality data for users of data to save lives. Ms. Toakase Palelei, Acting Deputy Secretary, Budget Division of Ministry of Finance presented on the tentative budget timeframe for FY2020/2021, encouraged planners and budget officers to work towards meeting timeline given. Importance of submitting draft budget estimates, statement, corporate plans, annual procurement plans and budget speech to Legislative Assembly to be around March 13, 2020. She also emphasized the importance of making sure that there is close alignment between the budget and the corporate plans.
The forum was facilitated through two key sessions where session 1 focused on how priorities (GPA, sector plans, community development plans etc.) can be integrated into designing of programs/activities for FY2020/21. Session 2 focused on ensuring policy cohesion contributes to effective sharing of resources whether it be financial, human or any other means. This was another opportunity to strengthen partnerships and translate that into the targets of the MTBF which later contributes to the TSDF/SDG targets.
The planners' forum was made possible with financial support provided by the UNDP-SDG localization fund and technical assistance by the ESCAP-Suva Fiji.
-ENDS-
Issued by the: The Prime Minister's Office, P.O. Box 62, Nuku'alofa, Tonga. Tel: (676) 24644 Fax: (676) 23888; For media enquiries- Email: pressroom@pmo.go.to Website: www.pmo.gov.to