"Opening of the In-Country Consultation on the "Drivers for Change""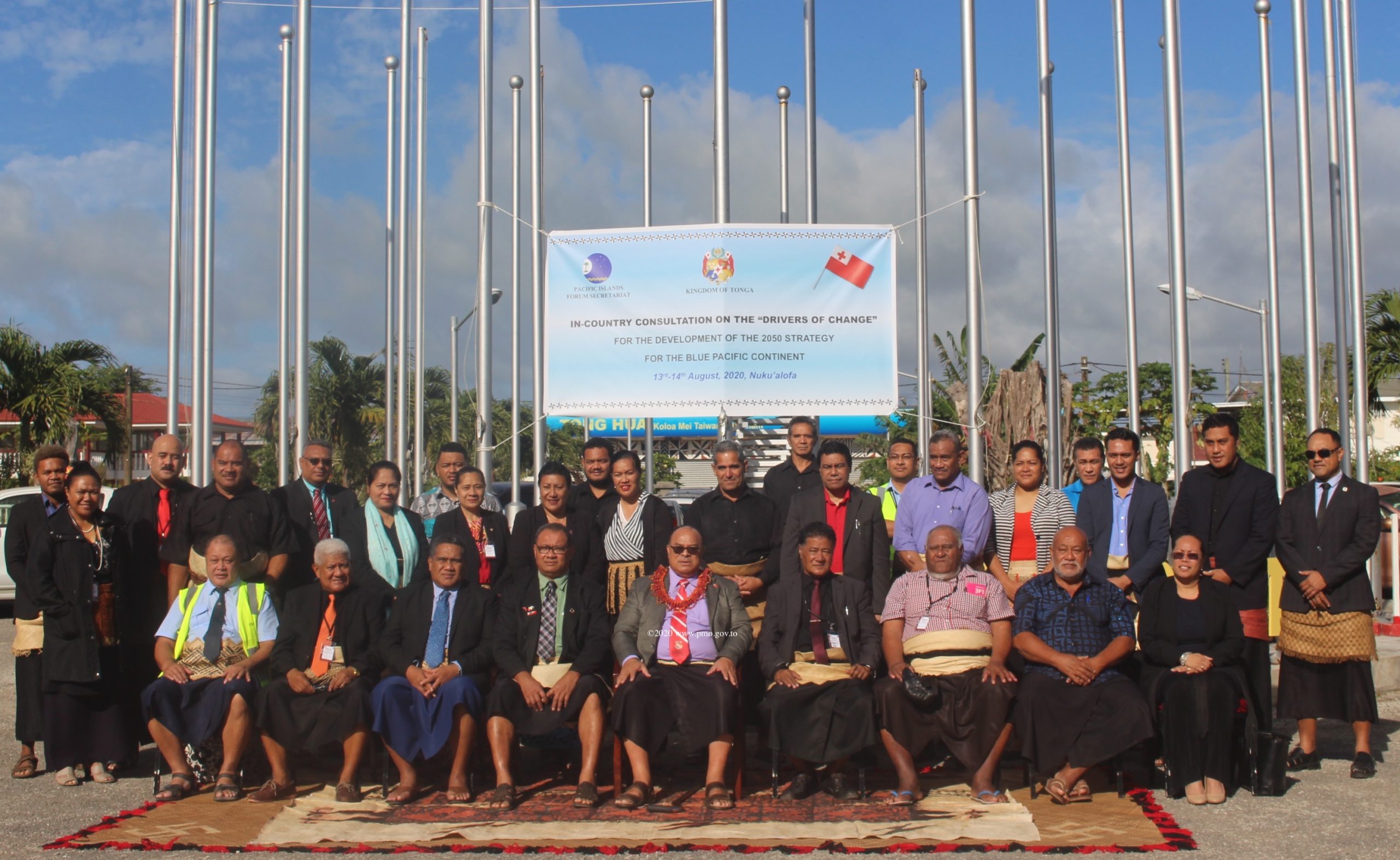 The Prime Minister Hon. Rev. Dr. Pohiva Tu'i'onetoa opened the In-Country Consultations on the "Drivers of Change" for the Development of the 2050 Strategy for the Blue Pacific continent at the Fa'onelua Convention Centre on August 13, 2020.
In his keynote address he said that by contributing to this consultation…"we do our part to safeguard our region, preserve our freedom and secure what we hold dear the most – our peace and prosperity in the Pacific…".
He wished the participants a constructive and successful discussions.
Attending the opening ceremony were distinguished guests, delegates and members from NGOs, local communities and the public.
This two-day consultation ends Friday 14 August 2020.