Opening of the National Food System Summit Dialogue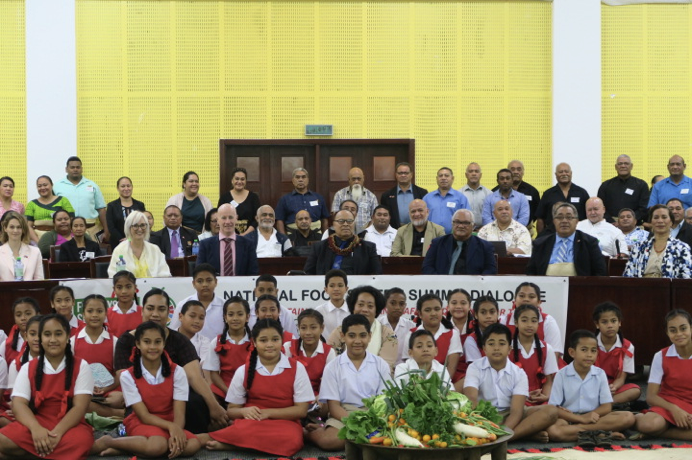 13 July 2021
The Prime Minister, Hon. Rev. Dr. Pohiva Tu'i'onetoa opened the National Dialogue on the Food System Summit on July 13, 2021 at the Fa'onelua Convention Centre.
This year's Theme: A Sustainable, Health and Safety Food System in 2030, encourages key stakeholders and everyone, to put together their great ideas and wisdoms, to build a road map to guide the future development of the Food Systems in Tonga; and to ensure zero hunger, and to decrease dramatically, the high rate of the population, who suffered and died from NCDs.
Honorable Ministers of the Cabinet, Members of the Diplomatic Missions and distinguish guests were present at the opening of the National Food System Summit Dialogue.