Signing Ceremony of the Sponsorship Agreement between the Kingdom of Tonga and Tonga Offshore Mining Limited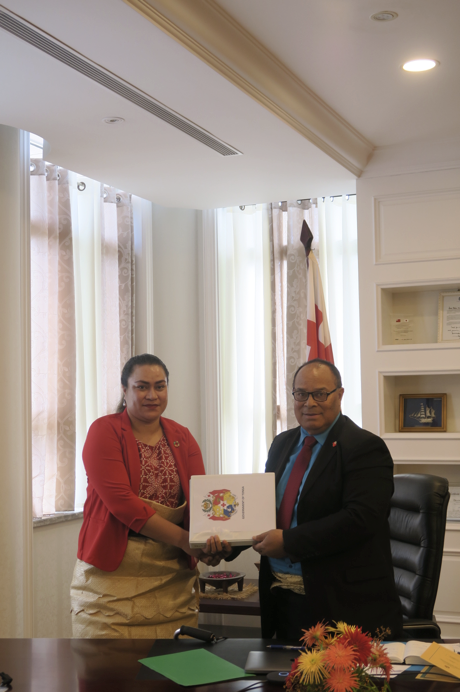 24 September 2021
The Prime Minister, Hon. Rev. Dr. Pohiva Tu'i'onetoa as part of a Signing & Exchange (virtual) of Note Ceremony of the Sponsorship Agreement between the Kingdom of Tonga and Tonga Offshore Mining Limited on 23 September, 2021 at St. George Government Building, Prime Minister's Office, Level 4.
This ceremony marked the ongoing commitments of the Government of Tonga towards Economic Development, despite the COVID 19 many challenges.
In his keynote address he stated that Tonga has very little natural resources to rely on, except for our rich and fertile soil, our enriched marine resources from the ocean, and our resourceful human resources. Noting the keen interests of your investors, to explore Tonga sea bed, for useful and high value minerals, will definitely become an economic opportunity, for our people, to benefit from.