Prime Minister congratulates netball team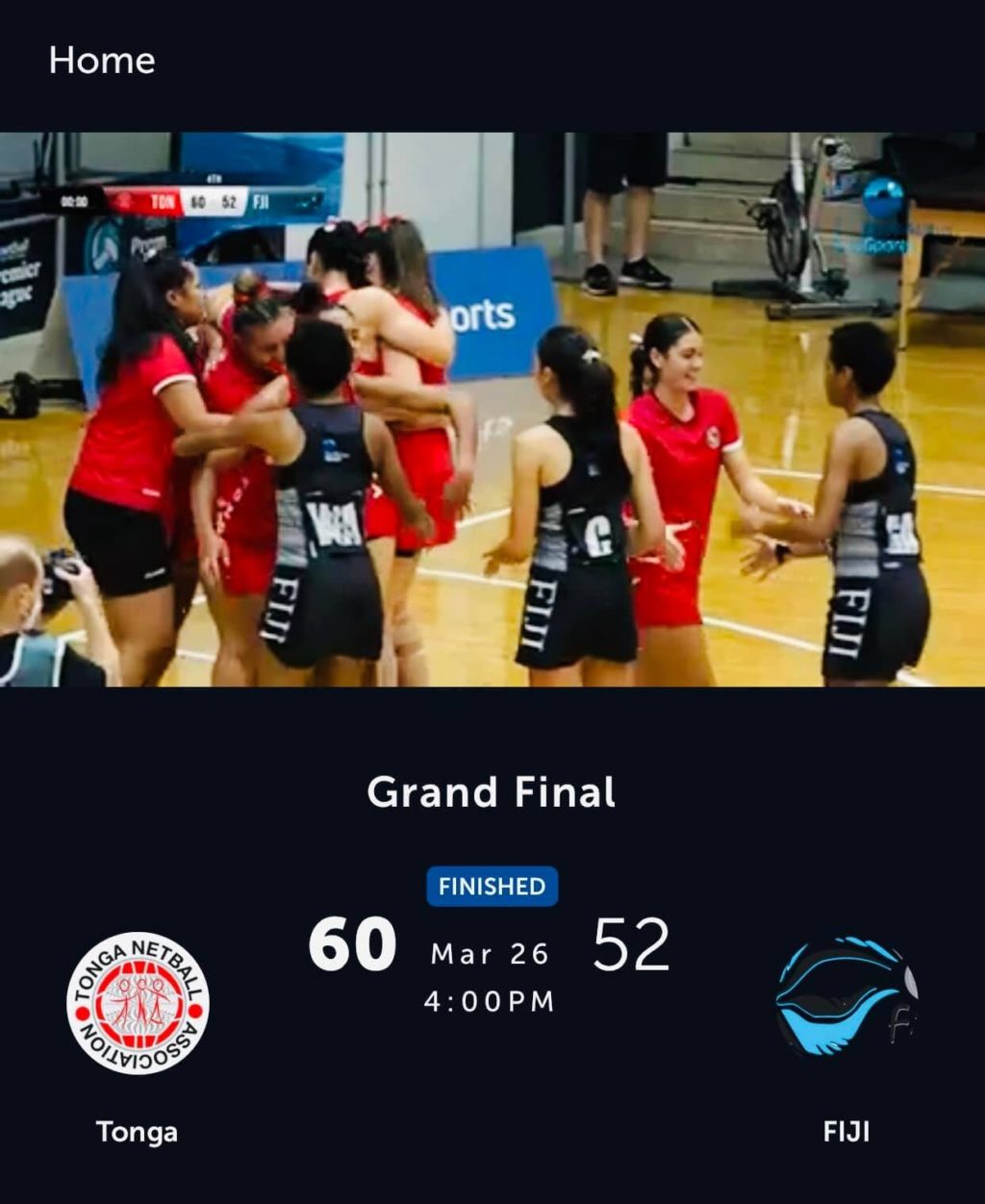 26 March 2022
Nuku'alofa – The Prime Minister, Hon Hu'akavameiliku has this afternoon congratulated the National Women's Netball team following the team's grand final win in the Pacific Australia Netball Series in Sydney.
The national side defeated Fiji 60-52 in the final, capping the tournament with five wins from five games, remaining the only undefeated team in the event.
"The team brought Tongans together this week, not only here at home, but overseas as well and their achievement is something that we all should be celebrating," Hon Hu'akavameiliku said.
"Their undefeated run in the tournament and defeating Fiji, the number one ranked team, twice in the event says much about the players' resilience and persistence to excel at the highest level.
"At a time when Tonga is currently going through the current COVID-19 challenge and having just gone through the event of January 15, the win certainly has lifted our spirits.
"I congratulate the team, management and Tonga Netball officials for the great achievement."
Hon Hu'akavameiliku also thanked the Australian Government and Netball Australia for supporting the national team and helping them to participate in the event.
The national netball side defeated Papua New Guinea, Fiji, Samoa and Singapore in their round robin matches during the week, before beating Fiji the second time in the final earlier this afternoon.