Tongan PM stops by to say thank you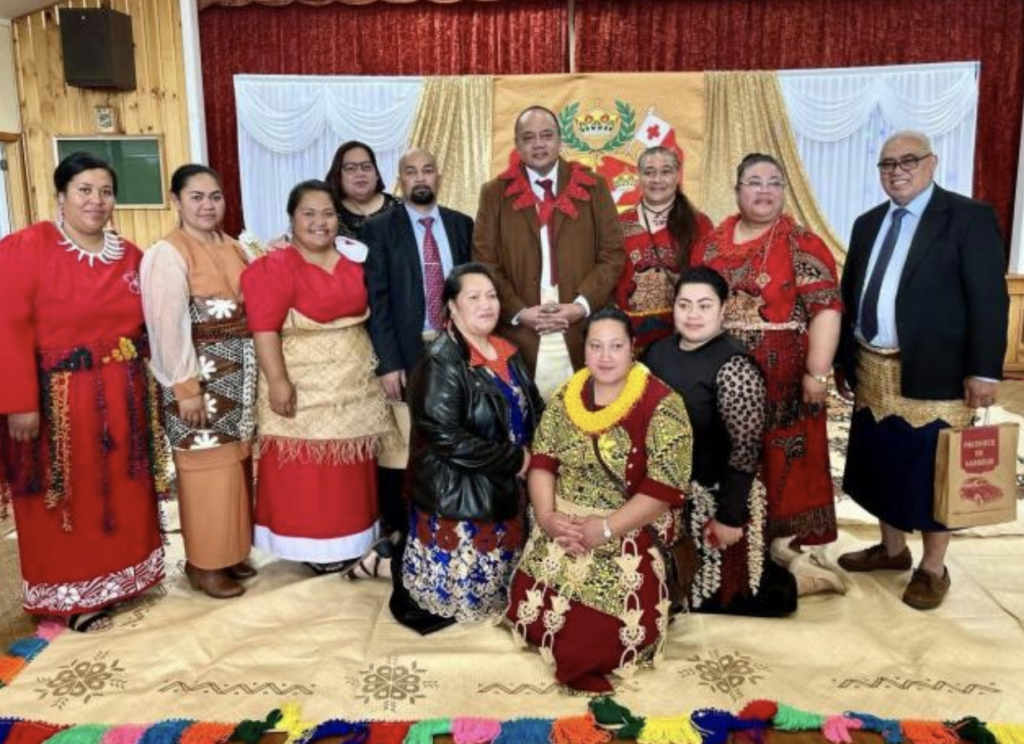 by Kayla Hodge, Otago Daily Times
27 April 2022
Tongan Prime Minister Siaosi Sovaleni's surprise visit to Oamaru will "forever live in our hearts", Waitaki Tongan Community project facilitator Katalina Veituna says.
Mr Sovaleni was scheduled to visit Dunedin and Timaru, and he stopped by to visit Oamaru's Tongan community on Saturday.
He received a formal welcome from the Waitaki Tongan Community (WTC) organisation and Waitaki Mayor Gary Kircher at the Oamaru Tongan Methodist Hall.
During his "historical and memorable" visit, Mr Sovaleni thanked the WTC for its continued support of their country and loved ones following the volcanic eruption and tsunami in Tonga on January 15.
He also provided updates on the situation and planned projects for rebuilding areas.
"To hear him share with us the emotional feelings our loved ones felt in Tonga when they received the food packages and aids we [sent] in February this year touched our hearts," Mrs Veituna said.
Mr Sovaleni thanked Mr Kircher and the Pasifika Safe Shelter Trust, the Oamaru Pacific Island Community Group and other agencies for their support too.
The WTC was "truly humbled" Mr Sovaleni had visited Oamaru.
Kau matua Toni Fifita and Sione Halalele were among the happiest, saying Mr Sovaleni's presence was a blessing, giving them a rare chance to shake his hand and speak to him.
WTC president Livai Veituna told Mr Sovaleni the group was planning to send a shipping container to Tonga in June with more supplies.
"Our small nation is filled with love and they are blessed with all the foreign aid, words [are] not enough to extend their gratitude," Mrs Veituna said.