"Education boost, new Police Commissioner named, as COVID-19 cases continue to drop in Tonga"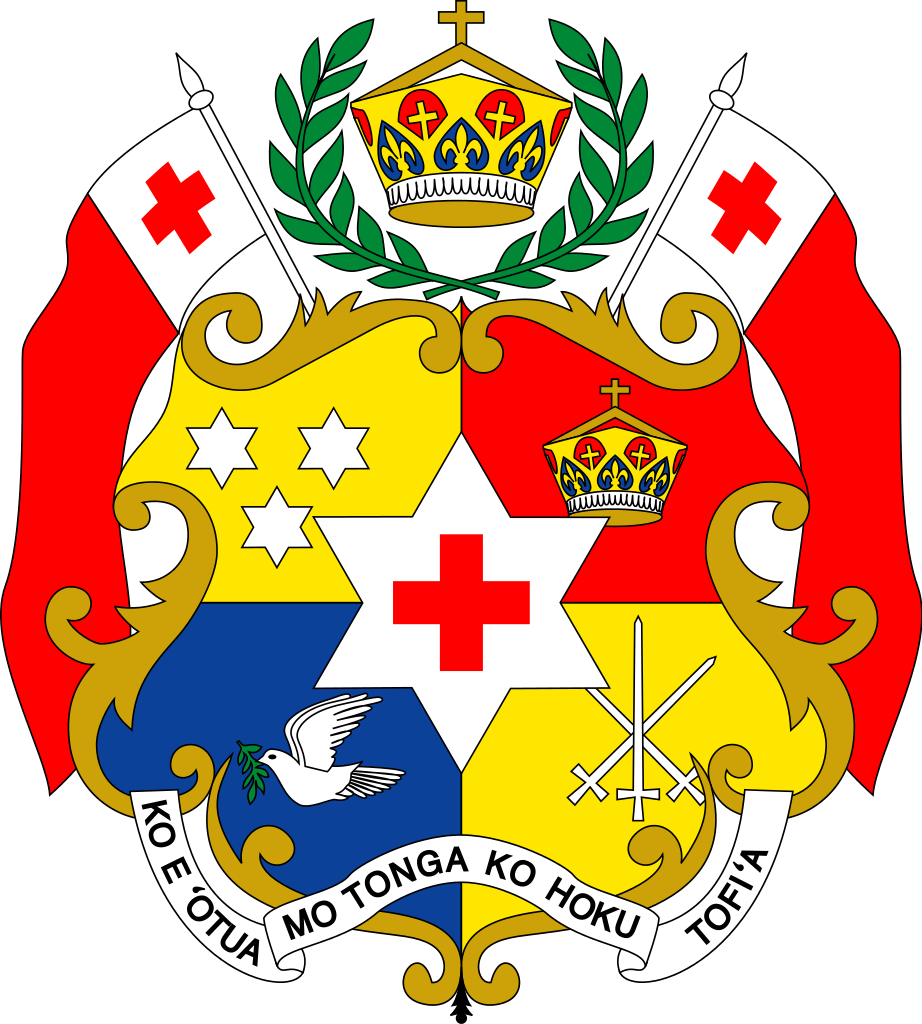 13 May 2022
Nuku'alofa – Government today announced that His Majesty King Tupou VI has approved the setting up of a new national university for Tonga and the appointment of the new Tonga Police Commissioner.
The Prime Minister, Honourable Hu'akavameiliku made the announcements at a press conference at the Ministry of Foreign Affairs conference room here in Nuku'alofa this afternoon.
While announcing that the current daily COVID-19 cases have remained at less than 100 in the past two weeks, the Hon Prime Minister stated that the approval by His Majesty for the new national university was a boost for education in Tonga.
"Government is happy to announce that His Majesty has approved for a national university to be set up here in Tonga. This is to start next year and work on that is underway," Hon Hu'akavameiliku stated.
All current tertiary institutions that government runs through the Ministry of Education will become part of the university set up.
Hon. Hu'akavameiliku added that another important announcement was the approval by His Majesty of the appointment of Tonga's new Police Commissioner.
The new Police Commissioner is Commander Shane MacLennan from Australia. He will take up the position that has been temporarily filled by Brigadier Lord Fielakepa and will serve for three years.
Education
Hon Hu'akavameiliku, who is also the Minister of Education and Training, also confirmed that the Ministry is working with local computer companies in purchasing 2,000 laptops to be used for high school students, as part of the government assistance that was announced two months ago.
That will see students paying 50% of costs while government will subsidize the other 50%.
On the return to schools by students in Forms 2, 5, 6 and 7, Hon Hu'akavameiliku said the Ministry is had worked with schools on having students sit examinations or tests to help ascertain the level of learning they had attained during the radio and television educational programs held during the COVID- 19 lockdown period.
"We just want to see the level of learning students have been able to attain so that we can plan out the best way to continue with learning as we move forward," Hon Hu'akavameiliku added.
Rebuilding
On government's rebuilding program, Hon Hu'akavameiliku stated that Mango islanders now will have their homes rebuilt on the land identified in 'Eua.
The Ministry of Infrastructure is working with islanders and construction companies on the program.
Government will also start working with Fonoifua islanders in Ha'apai as part of the rebuilding program.
Government has also started working with island group development committees, starting off with a meeting in Neiafu, Vava'u for the Vava'u Island Development Committee this week and the Ha'apai Island Development Committee here in Nuku'alofa.
The Minister of Foreign Affairs, Hon. Fekitamoeloa 'Utoikamanu, will now be a member of all the island development committees.
In another development today, government's partnership with the Catholic Church in Tonga has seen the opening of the new church hall at Fua'amotu village, which will also serve as an evacuation centre for the people of Tonga.
Health
The Minister of Health, Hon Dr Saia Piukala, confirmed today that the Ministry of Health is now ready to use the 'Tonga 'a Tautolu' COVID-9 contact training app, following initial tests that had been conducted over the last month.
"We are ready now to have members of the public download contact tracing app to prepare ourselves as there are now more variants coming out around the globe. This app will help us in tracing those who might be positive and the plan is to have this working by next week," Hon Dr Piukala said.
"We know that the local cases are dropping but this will be useful for us as we continue to move forward with COVID-19."
In the past two weeks, daily positive cases have remained at less than 100, with 63 new cases reported from Tongatapu, Vava'u, Ha'apai and Niuafo'ou in the last 24 hours.
Hon Dr Piukala confirmed three news positive cases have been recorded in Niaufo'ou, these from islanders returning to the island.
Vaccination rates up to today stands at 98% for 1st dose, 91% for 2nd dose, 58% for Booster doses and 31% for children aged five to 11 years old.
Current active cases being monitored around the country stands at 871.
Hon Dr Piukala also confirmed that there were 422 passengers brought into the country on repatriation flights from Australia, Fiji and New Zealand this week.
More repatriation fights are planned for June.
Court cases
Hon Hu'akavameiliku stated today that government will continue to respect the decisions of the courts in regards to judgements passed on post-election cases.
This has seen Deputy Prime Minister, Hon Poasi Tei losing his Tongatapu 6 seat, following the Supreme Court decision this morning.
Hon Hu'akavameiliku stated Cabinet will continue to carry out its work as he considers options moving forward.
He also stated that all Members of Parliament who have lost their cases in court also have the constitutional rights to appeal their cases if they so want to.
"Cabinet continued to work on government's programs and the arms of government will continue to be of service to the people of Tonga," he said.
"We are looking at what is the best option on the way forward for government at this time and we will announce those once everything has been done and the law has been followed."
Father's Day
Meanwhile, Hon Hu'akavameiliku also took the opportunity to wish all fathers in Tonga a blessed Father's Day weekend.
Tonga celebrates Father's Day in May as part of the 'Mahina 'o e famili' or family month. This Sunday will be Father's Day.
-ENDS-