Joint Statement by the Hon Hu'akavameiliku, Prime Minister of the Kingdom of Tonga, and Senator Penny Wong, Australia's Minister for Foreign Affairs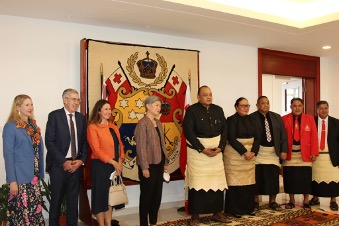 VISIT BY AUSTRALIA'S FOREIGN MINISTER TO NUKU'ALOFA, TONGA 3 JUNE 2022
3 June 2022: Tonga was pleased to welcome Australia's Minister for Foreign Affairs, Senator the Hon Penny Wong, in her second week in office. During her visit, Minister Wong had the honour to meet with Head of State, His Majesty King Tupou VI; the Honourable Hu'akavameiliku, Prime Minister of Tonga; and Hon Fekitamoeloa 'Utoikamanu, Minister for Foreign Affairs and Tourism. Minister Wong also enjoyed a Talanoa lunch with Cabinet Ministers and Lord Speaker, Lord Fakafanua. This visit provided invaluable opportunities for Tonga's leaders and Minister Wong to reflect on shared challenges and aspirations, and discuss opportunities to continue strengthening the longstanding bilateral relationship between Tonga and Australia and our joint efforts in the region.
Prime Minister Hu'akavameiliku welcomed the opportunity to meet face-to-face, and Australian Government's ongoing commitment to the Kingdom of Tonga and the wider Pacific family.
"Foreign Minister Wong has decided to visit Tonga only a few days after her appointment which is a clear indication to Tonga of the Australian government's commitment to strengthening the warm and friendly relations that exist between our two countries. I am pleased that we had the opportunity to 'talanoa' face-to-face across a wide range of issues that are central to our partnership including tackling the climate crisis, pandemic recovery and economic development.
His Majesty's government looks forward to working with Australia's new government to addressing the many challenges we face as a Blue Pacific region and to advancing our close relations which have been strengthened by today's visit by Foreign Minister Wong."
Minister Wong underlined Australia's solidarity with Tonga, acknowledging the hardships caused by the devastating Hunga Tonga – Hunga Ha'apai volcanic eruption and tsunami and the arrival of the COVID-19 virus to the Kingdom of Tonga. Minister Wong remarked:
Minister Wong was pleased to hear Tonga's priorities and its perspectives on domestic and regional issues. She discussed Australia's longstanding partnership, and how to best continue to address Tonga's most critical priorities.
Discussions were warm and fruitful, reflecting on the breadth and depth of Australia and Tonga's partnerships across many sectors. The collaboration between the two countries following the Hunga Tonga – Hunga Ha'apai volcanic eruption and tsunami has shown this partnership in its very best light.
Minister Wong said she hoped this visit would be the first of many during her time as Foreign Minister. Prime Minister Hu'akavameiliku wished her well in her new role, and affirmed Tonga and Australia will continue working closely together as members of the Pacific family.
Accompanying photos:
PC: Ministry of Foreign Affairs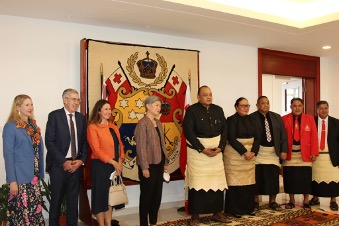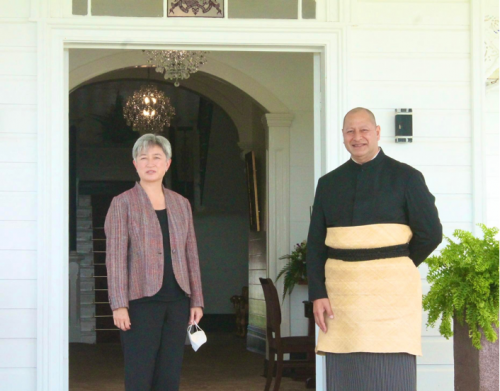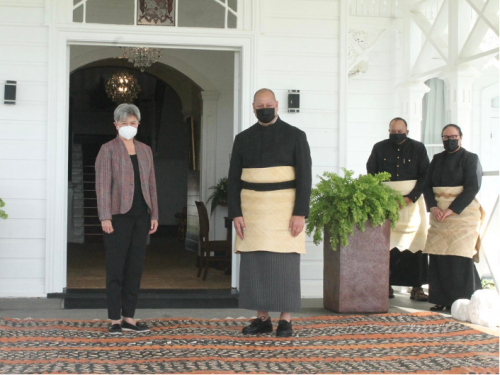 ENDS