Deputy Secretary of State Sherman meets his Majesty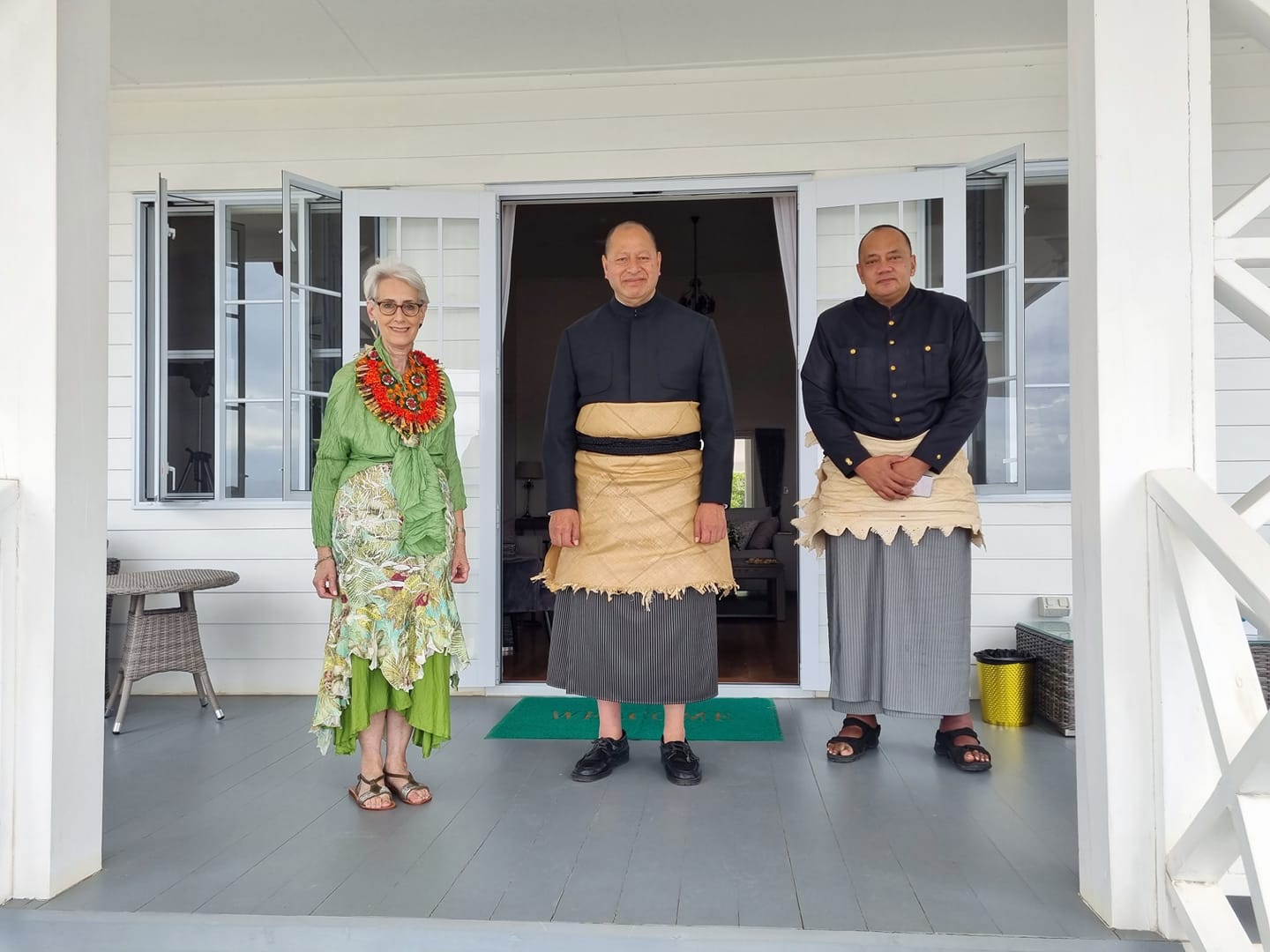 6 August 2022
'Eua – The United States of America's Deputy Secretary of State, Her Excellency Ms. Wendy Sherman, had a royal audience with His Majesty King Tupou VI at the Heilala Tangitangi Royal Palace, 'Eua Island, this afternoon.
Soon after arriving at the Fua'amotu International Airport, HE Deputy Secretary Sherman travelled to 'Eua for her royal audience with His Majesty.
The Prime Minister, the Hon. Hu'akavameiliku, and Foreign Minister Hon. Fekitamoeloa Katoa 'Utoikamanu, were also in attendance.
Photos: MOFA Tonga