Prime Minister meets Deputy Secretary of State Sherman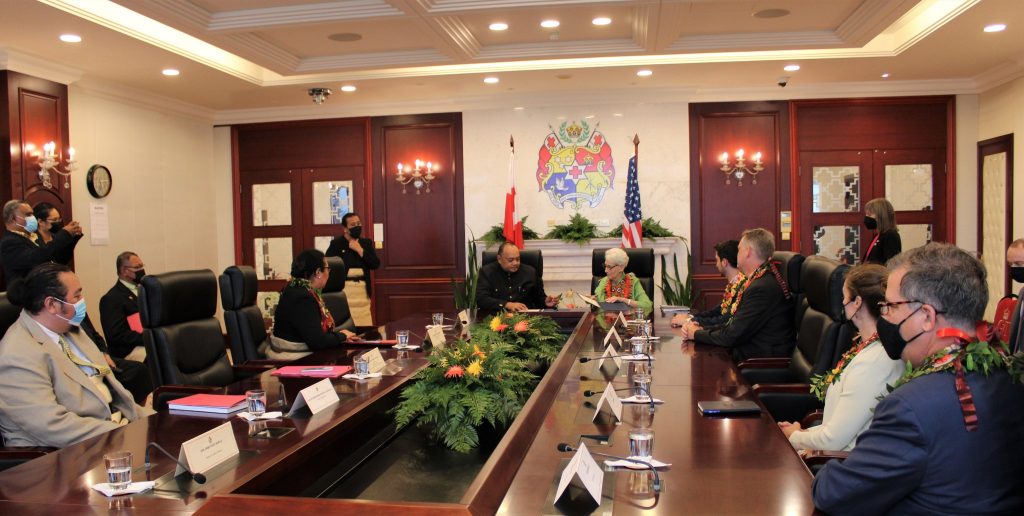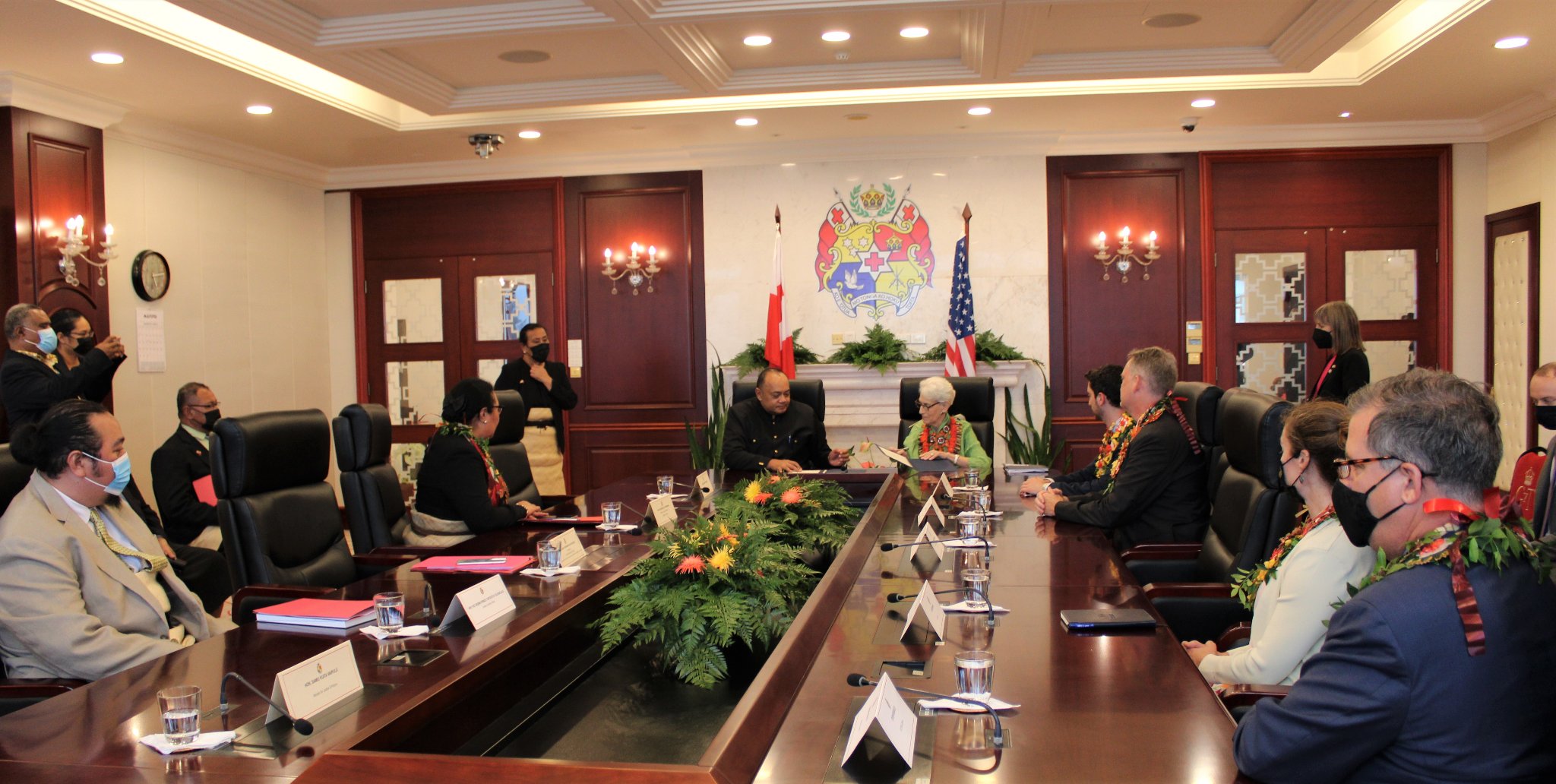 5 August 2022
Nuku'alofa – The Prime Minister, the Honourable Hu'akavameiliku, this afternoon met with the United States of America's Deputy Secretary of State, Her Excellency Ms Wendy R. Sherman at the Cabinet Office here in Nuku'alofa.
His Royal Highness, the Crown Prince Tupouto'a 'Ulukalala and the Foreign Minister, Hon Fekitamoeloa Katoa 'Utoikamanu were also on hand to meet with HE Deputy Secretary Sherman
Following a quick media photo shoot outside in the Cabinet Office, HE Deputy Secretary Sherman then signed a US$100,000 funding agreement with the Hon Hu'akavameiliku.
The US government funding will be directed to the Ministry of Energy (MEIDECC) to support the Government's energy program.
In discussions after the signing the Hon Hu'akavameiliku thanked HE Deputy Secretary Sherman for taking time to come to Tonga and also help celebrate the 50th Anniversary of the US-Tonga Diplomatic Relations.
HE Deputy Secretary Sherman said she was honoured to be in the Kingdom.
Discussions focused on US – Tonga relations and development programs, including the planned new US Embassy in Nuku'alofa.
Photos: PMO Media