Special Commemoration Service for late Her Majesty Queen Elizabeth II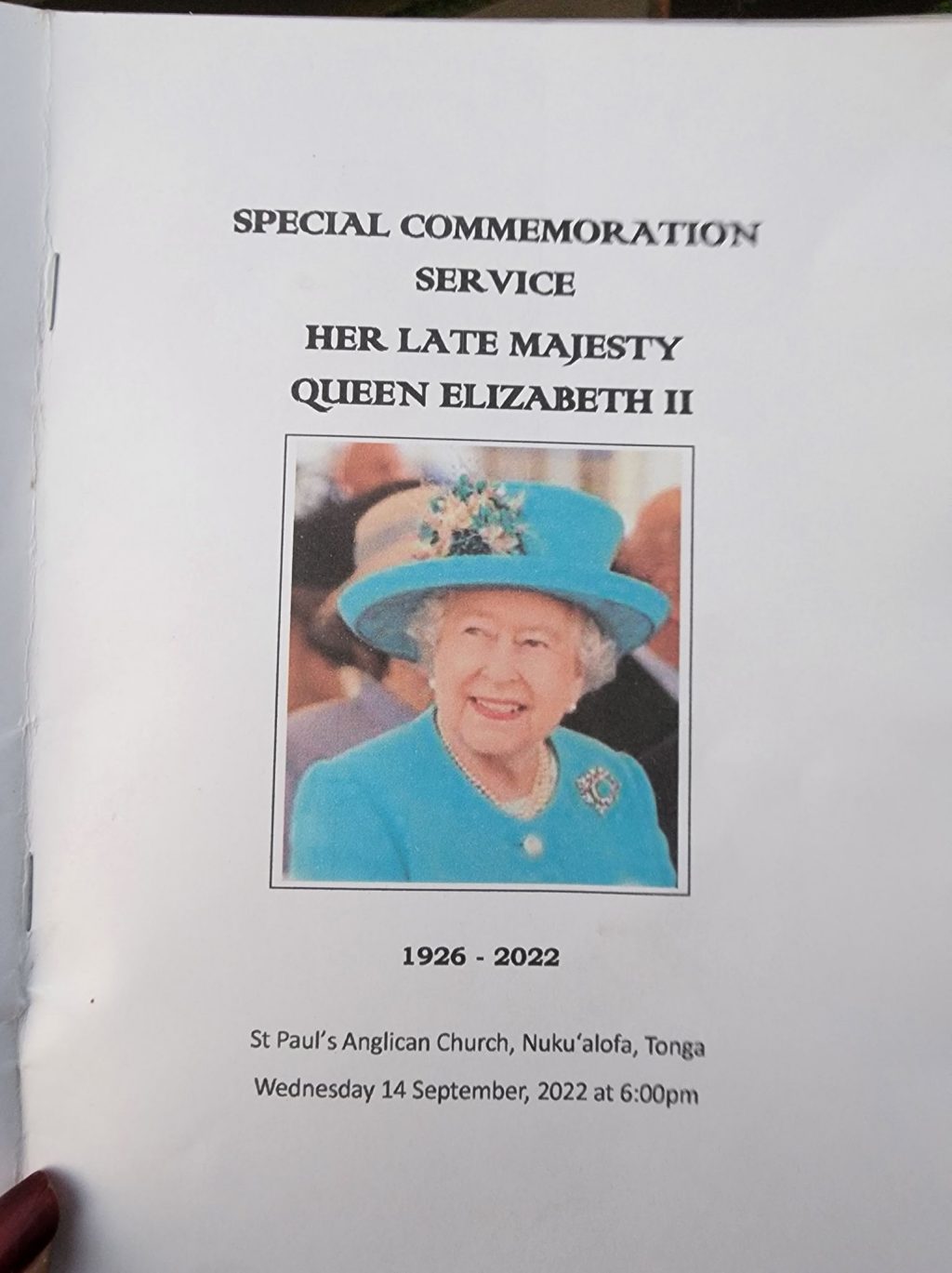 14 September 2022
Members of the Royal Family, Government, Diplomatic Corps and members of the public attended a Special Commemorative Service to honour Her Majesty, the late Queen Elizabeth II this evening in Nuku'alofa.
The service was held at the St Paul's Anglican Church, organised by the High Commission of the United Kingdom here in Tonga.
Queen Elizabeth II passed away in Scotland last week and will be buried in London, England on Monday, September 19, 2022.
Her Majesty Queen Nanasipau'u, His Royal Highness Crown Prince Tupouto'a Ulukalala, Crown Princess Sinaitakala, Her Royal Highness Princess Pilolevu and Lord Tuita attended the special servce.
Crown Prince Tupouto'a Ulukalala and the Minister for Trade and Economic Development, Hon Dr Viliami Uasike Latu, who represented Government, participated in the Bible Readings.
They were also joined by the United Kingdom's High Commissioner to Tonga, Her Excellency Lucy Joyce.