Bilateral Meeting of Prime Minister Hon. Hu'akavameiliku and His Excellency President Egils Levits of the Republic of Latvia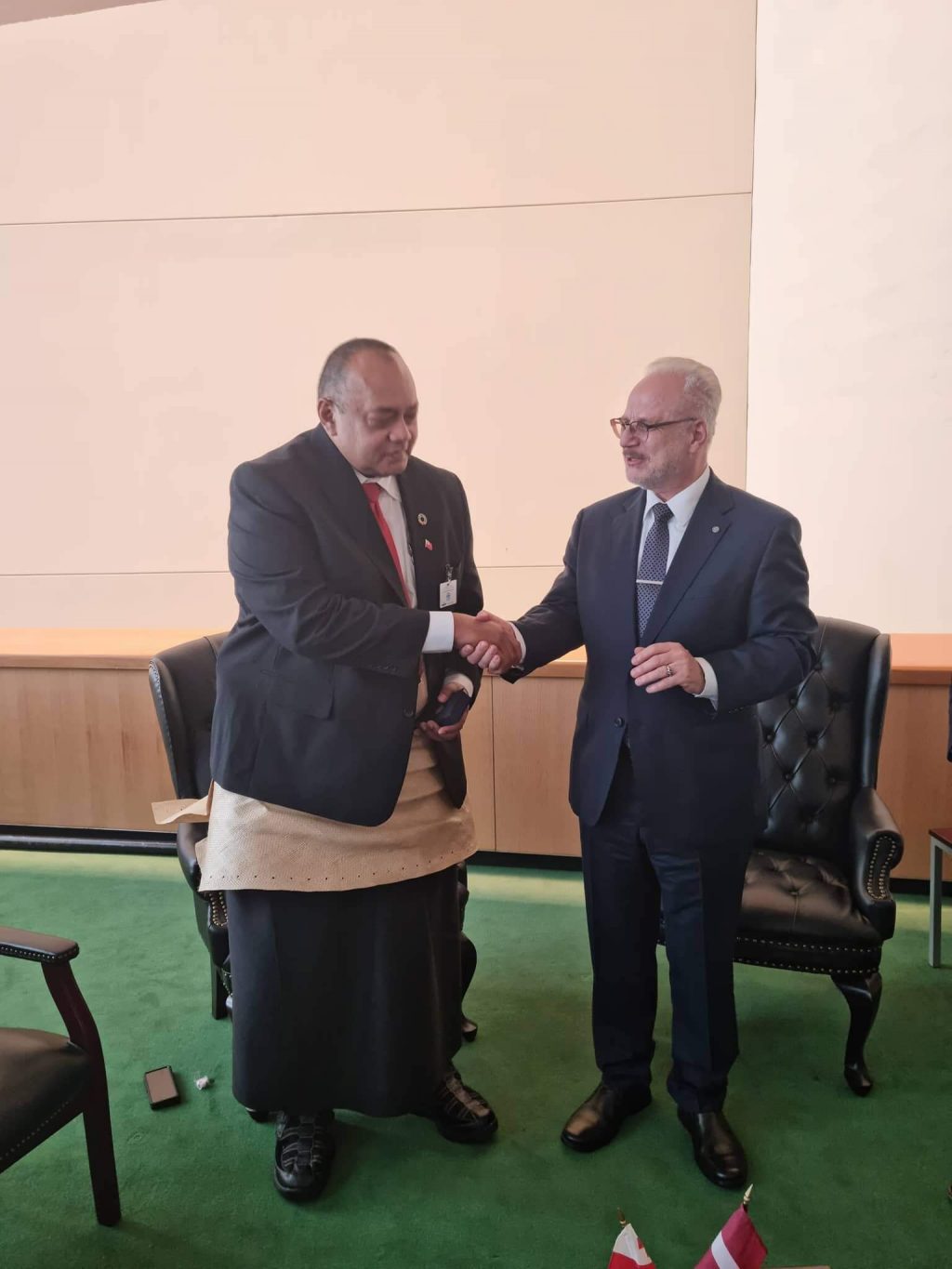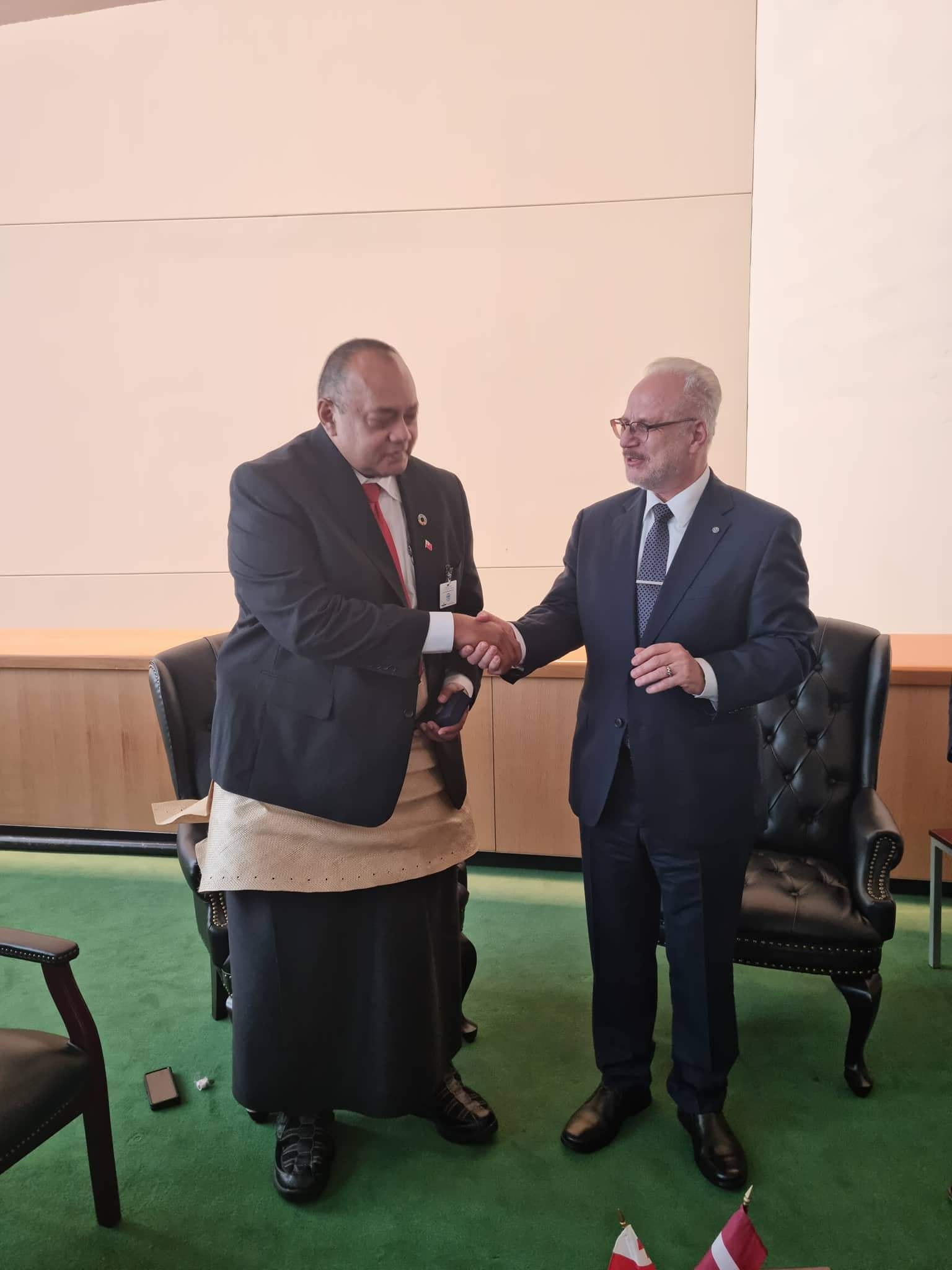 26 September 2022
The Honourable Prime Minister, Hu'akavameiliku and His Excellency President Eglis Levtis of the Republic of Latvia expressed mutual appreciation for the formal establishment of diplomatic relations between their two nations on 28 October 2020.
The joint collaboration in various areas of sustainable development was acknowledged as positive for their countries' economies, on the 20th September, 2020.
The Hon. Prime Minister Hu'akavameiliku conveyed gratitude for the Republic of Latvia's generous contribution of 50,000 Euros to the Tonga Red Cross to support the Hunga-Tonga Hunga-Ha'apai relief efforts.
The Honourable Prime Minister Hu'akavameiliku expressed interest in accessing the Republic of Latvia's expertise in agriculture and forestry, environmental conservation and protection, e-governance, and priority action areas of Tonga's sustainable development aspirations. He underscored how shared interests and commonalities should be a basis for a genuine and durable partnership at the United Nations and international fora.