LATEST ONLINE SCAM REPORTED TO POLICE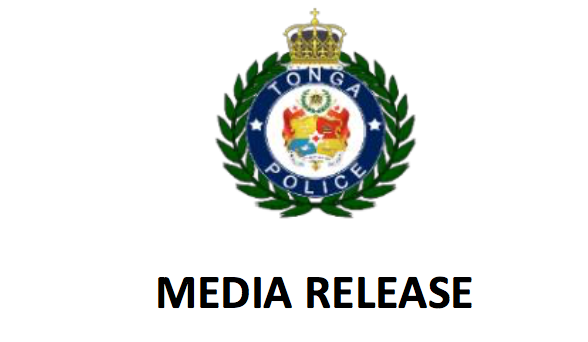 12 October 2022
The Tongan public is hereby alerted to be more cautious when interacting online. We are sharing here the latest online scam reported to Police aiming to raise awareness and to serve as a preventative measure on this Cyber Awareness Day, October 12, 2022.
Anthony Heich – The Facebook account used by the Scammer
Our Tongan victim was befriended by the scammer by adding the victim as a friend on Facebook/Meta and led the victim to believe they are in a romantic relationship.
After a month and two weeks of ongoing online chats, the offender/scammer then directed the victim to use WhatsApp for their online communication. WhatsApp is a free messaging application for making audio and video calls, taking, and sending pictures, and much more. To use it, one must register using their mobile number. The WhatsApp number used by the scammer, +447488871744, appears to be a United Kingdom number.
While believing that they were now a couple, the scammer promised the victim a fortune, convincing that he would visit and buy themselves a house and a car in celebrating his birthday. The next day after receiving these affectionate messages, another WhatsApp number, +61433803023 (appears to be an Australian number) called the victim directing to send $2000 to pay for a package that has arrived at the Fua'amotu airport.
The victim, having led on to this intended malicious fraud, then proceeds to make loans but fortunately, the victim was alerted in time to the fact that this was a fraud. The victim then filed the case with Police.
Use of stolen or fake identity and fake documents
It is quite possible in this case that the scammer has stolen someone's identity or is using a fake name and someone else's image picture. This is a common element that most scammers use.
Fake documents are also frequently used as part of the scam. Some of the fake documents used in this recent scam are being shared here to help with increased awareness.
Contact Police if unsure
We urge members of the public to learn to identify fake emails and websites. Try to minimize posting of any personal documents online as to minimize the risk of your identity being stolen. Look out for and avoid deals that look too good to be true and seek help from a reliable person when someone you met online asked for money.
Police are here to help, please contact us if you are unsure of what to do in similar situations.
ENDS
For further media inquiries please contact, Tonga Police Media & Public Relations Office on 740-1609