ADB Executive Director and Regional Director visits Honourable Prime Minister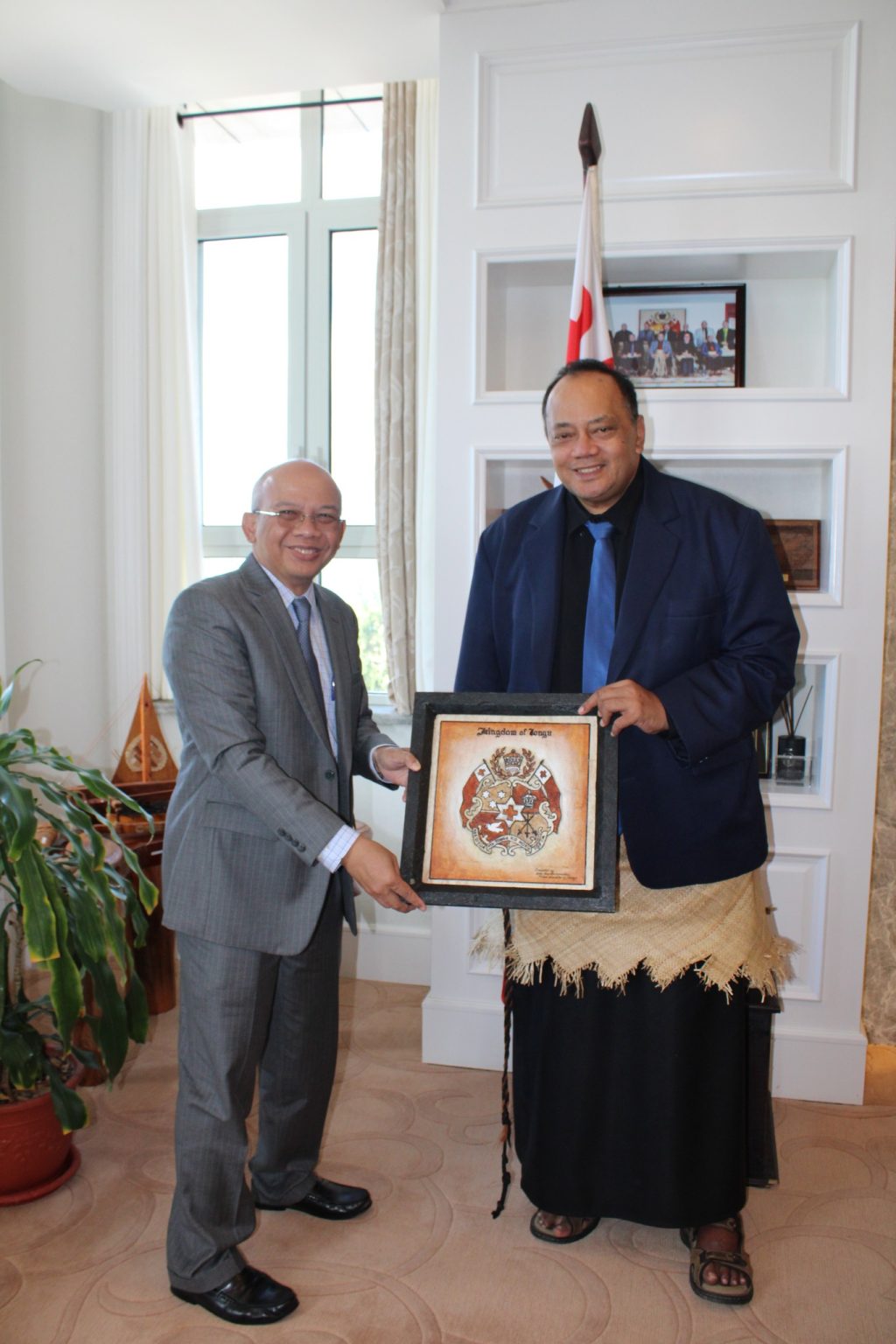 15 March 2023
Nuku'alofa – The Honourable Prime Minister Hu'akavameiliku this afternoon received a courtesy call from the ADB Executive Director(ED), Mr Arif Baharudin as well as ADB's Regional Director from Suva, Fiji, Mr Aaron Batten.
The Asian Development Bank's delegation held a four-day mission to Tonga until Thursday 16 March, 2023, to understand more on how ADB is performing in Tonga. The ADB delegations also includes Mr. Mohammed Jabid, Director's Advisor, ADB Board of Director, and Mr. Renee Martin, Director's Advisor.
Mr. Arif Baharudin, is the Executive Director at the ADB Board of Directors representing Armenia, Cook Islands, Fiji, Indonesia, Niue, Samoa and Tonga. This consultation mission will assist him to support Tonga's needs at board level. He has a background in financial and capital markets, fiscal policy analysis and state-owned entities.
Mr Batten is Regional Director for ADB's Pacific Sub-regional Office in Suva, Fiji, overseeing the delivery of ADB's financing and knowledge solutions in the Cook Islands, Fiji, Kiribati, Niue, Samoa, Tonga and Tuvalu.