TotalEnergies senior managements visits the Hon Prime Minister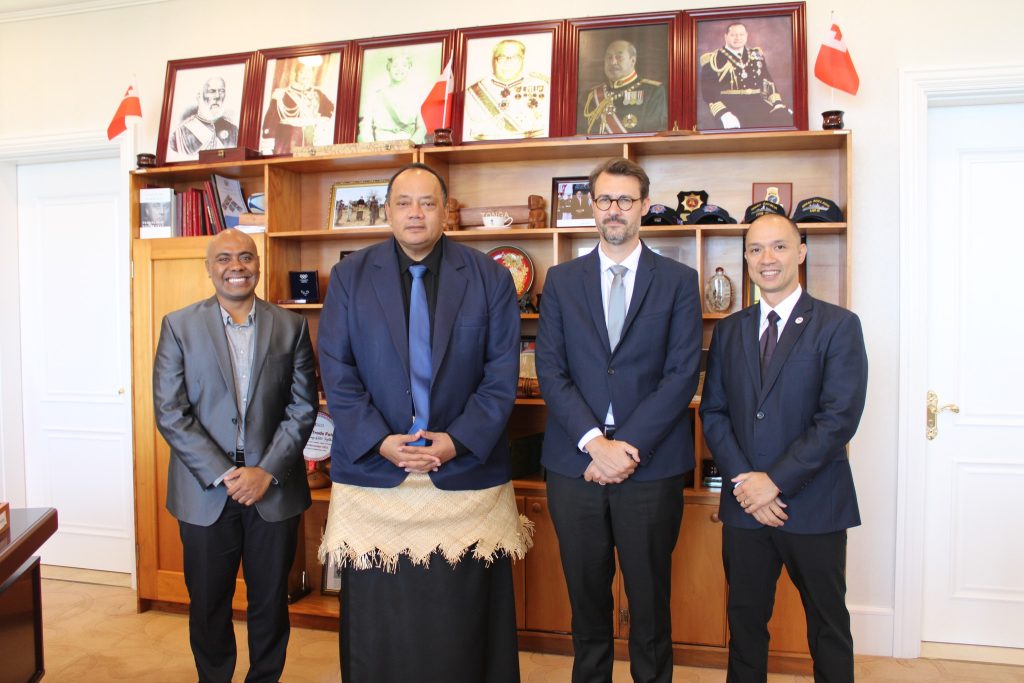 15 March 2023
Nuku'alofa- The Senior Vice-President Asia/Pacific Region of TotalEnergies, Mr Aimeric Ramadier from Singapore and Mr Dennis-Michael Cuaycong, Managing Director, from Fiji, called on the Prime Minister, Honourable Hu'akavameiliku this morning.
The meeting was an ideal opportunity to discuss and update on TotalEnergies operations in the country and how they are performing globally and the diversifications brought in this sector of business.
TotalEnergies is commited to foster the relationship with Tonga and this meeting is an opportunity to create innovative ideas to enhance the long-term partnership.