Ceremonial Flag Raising to mark the opening of the US Embassy in Tonga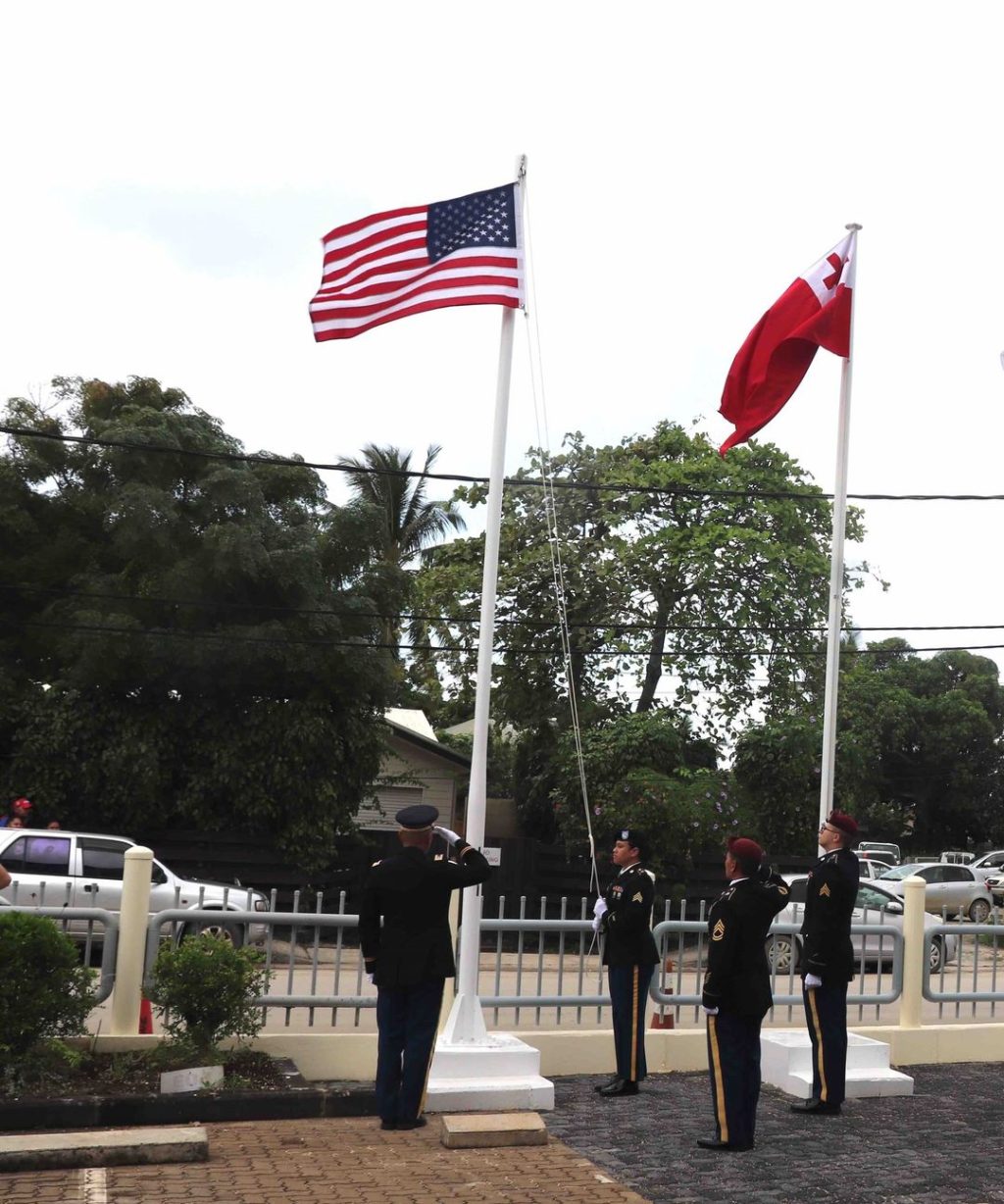 10 May 2023
Nuku'alofa- A Ceremonial Flag Raising to open the new United States Embassy to the Kingdom of Tonga, was held at the National Reserve Bank Building, this morning.
In attendance were the Acting Prime Minister, Hon. Samiu Kuita Vaipulu, and the US Embassy Deputy Chief of Mission, Suva Office, Mr. Tony Greubel, Senior US Representatives, and invited guests.
Today's embassy opening comes less than a year after Vice President, Harris announced the United States would pursue discussions to establish an embassy in Tonga, and it is the beginning of a new chapter of U.S-Tongan relations.