Hon Prime Minister urges Commonwealth leaders to work and walk together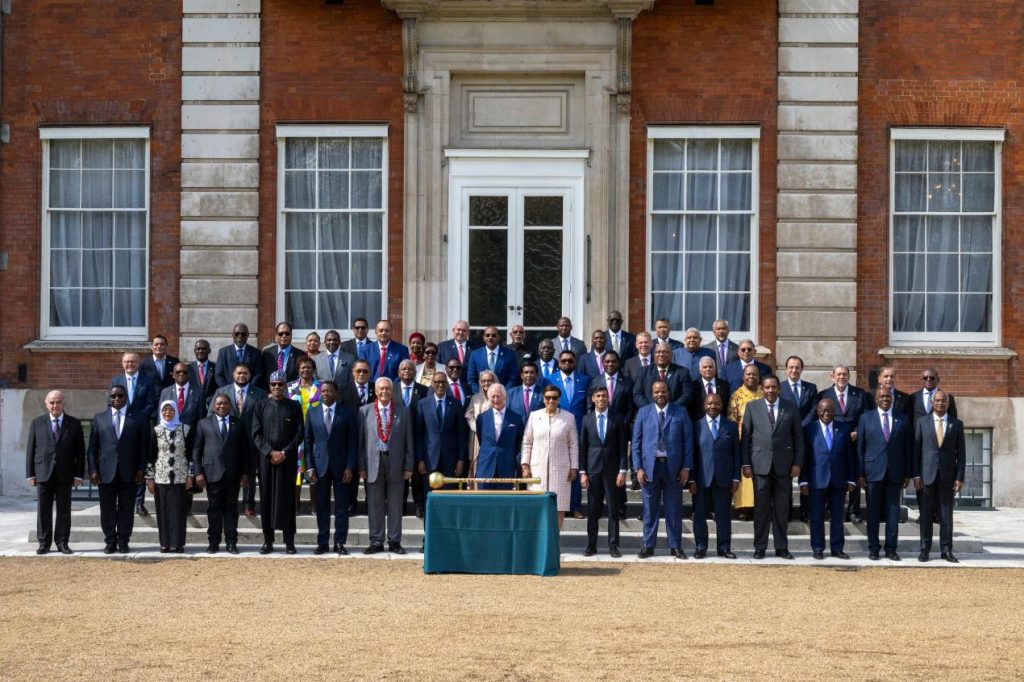 8 May 2023
London – The Commonwealth needs to work and walk together for a more secure and sustainable future, the Prime Minister Honourable Hu'akavameiliku told Commonwealth Leaders in London on May 5.
"In the Pacific region, we know that when you walk alone, you might get there quicker – if you're lucky. But if we walk together, we go farther, we are more secure, we are more sustainable, and we will get to our destination," Hon Hu'akavameiliku said.
"We see the Samoa Commonwealth Head of Government Meeting (CHOGM) 2024 as a Pacific CHOGM. It will be a moment in time where we can once again apply our collective intellect, will and resources to bring good for all the 2.5 billion citizens of the Commonwealth and the world at large."
In the presence of President Paul Kagame, President of the Republic of Rwanda and Chair-in-Office of the Commonwealth, and the Rt Hon Patricia Scotland, Secretary General of the Commonwealth, Hon Hu'akavameiliku stressed the need for continuing collaborations.
The leaders are in London for the coronation of His Majesty King Charles III, who had met the leaders earlier on the day.
Hon Hu'akavameiliku said that in a world fraught with uncertainties, calamities and crises, the Commonwealth remains a symbol of stability and friendship, and a beacon for peace, cooperation and hope.
"In the face of global challenges such as climate change and disaster, ocean and environment, biodiversity loss, cyber insecurity, and the recent pandemic that continues to impact many of our economies, it is the collaboration and reciprocity of our nations and peoples that will ensure our future," he added.
He challenged the leaders that in 2023, being the Commonwealth Year of Youth, leaders must reflect on what world they will leave for the 1.5 billion young Commonwealth citizens who are currently below the age of 30, and take the necessary action to ensure their future will be prosperous, just, healthy and sustainable.