Tree Planting to mark coronation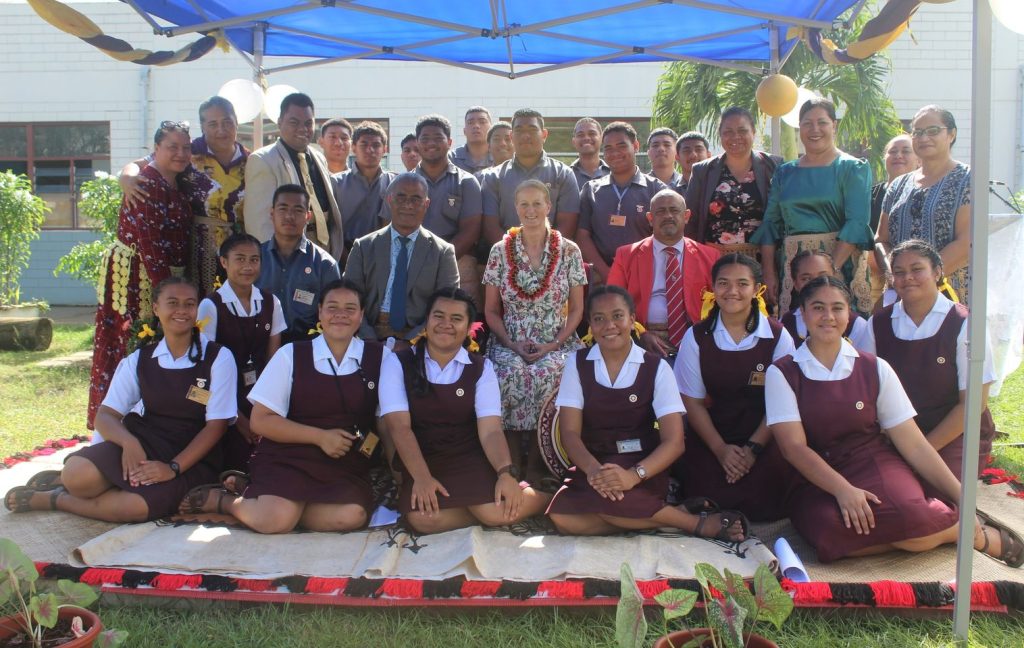 8 May 2023
Nuku'alofa-A tree planting event was held throughout Tongatapu last week to mark the coronation of His Majesty King Charles III and Queen Camilla.
The British High Commissioner to Tonga, H.E Ms Lucy Joyce was honoured to plant some trees at some Government Primary Schools in Nuku'alofa and Tonga High School, on Saturday 6 May, 2023.
The program was organised by the Ministry of Education & Training in partnership with the Ministry of Agriculture, Food and Forests.
It also marked the commencement of the tree planting program by Government schools, to help with Government's long term aim to plant trees.