"Hon. Prime Minister calls for targeted interventions and review of funding mechanism to support implementation of the Sendai priorities."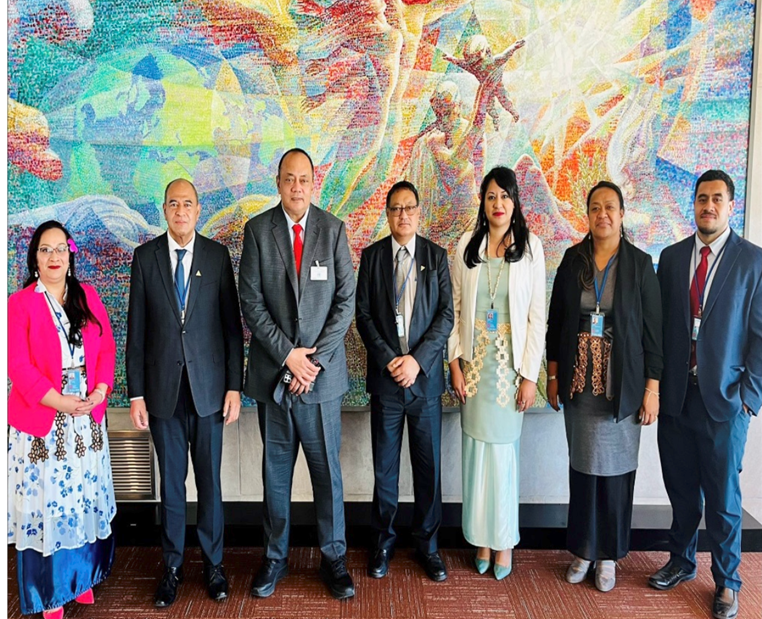 26 May 2023
18 May 2023 (New York, USA) Tongan Prime Minister Hon Hu'akavameiliku is concerned about the stalled progress in achieving the Sendai outcomes by Pacific Island Countries due to the increasing number of catastrophic natural disasters experienced by the region, the geopolitical tensions, and the significant technical and human capacity constraints.
Hon. Hu'akavameiliku, while delivering his country's national statement at the High-Level Meeting on the Mid-Term Review of the Sendai Framework for Disaster Risk Reduction 2015–2030 (HLM) highlighted the need for a review of current disaster financing mechanism as the current regimes are largely driven by reactive and compensatory investments for post-disaster response.
"The outcome of the MTR process should focus on contextualizing the processes of risk-informing development initiatives through targeted investments. This, however, cannot be achieved if investments and resources are allocated on a piece-meal basis. We need an inclusive and holistic approach to financing DRR interventions. We need loss and damage facilities." the Prime Minister said.
Endorsing the adoption of the political declaration, Hon Hu'akavameiliku shared the importance of enhancing collaboration and partnerships to implement the desired DRR global and national priorities. He reminded member states about the exacerbating impacts of disasters experienced by Tonga and the neighboring Pacific Islands, which pose significant threats to humanity and the surrounding ecosystems.
"[Witnessing] how hard-won development gains are swept away by a single event and the outpaced capacities of our communities and governments to anticipate and manage disasters is worrisome".
The Hon. Hu'akavameiliku was part of Tonga's delegation when the Sendai Framework was first adopted in 2015 and reaffirmed his commitment to the framework. The HLM on the Sendai Framework provided member states the opportunity to reflect on their progress towards implementing priorities, as well as offer recommendations on innovations and course corrections towards policy and practices that can chart the way forward for action over the next seven years.
For more information, or media interviews please contact:
H.E Viliami Vaʻinga Tōnē, Permanent Representative of Tonga to UN, Email: tongaunmission@gmail.com Mr. Mafua Maka, Director of National Emergency Management Office, Email: vaiutukakaumaka@gmail.com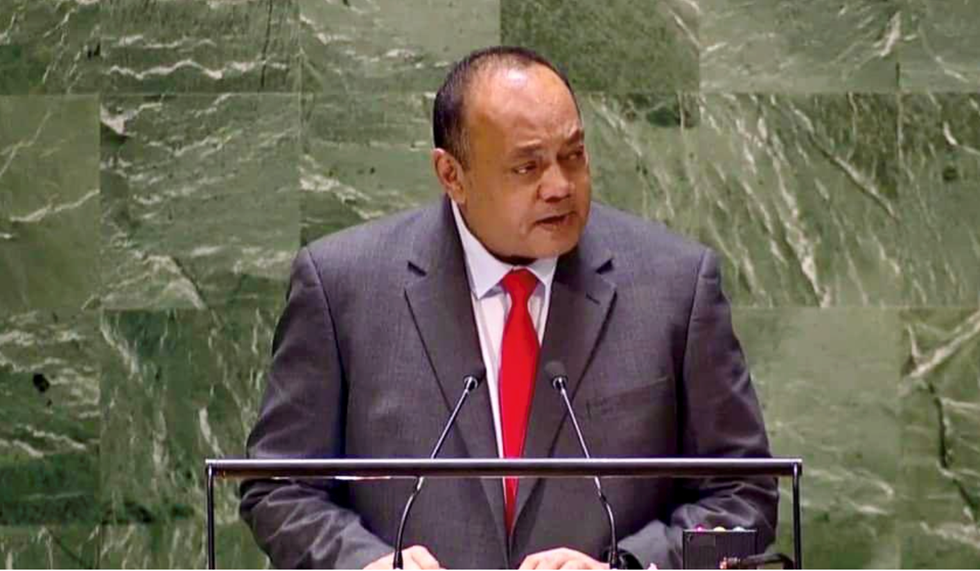 -ENDS-