"Honourable Hu'akavameiliku conveys Tonga's gratitude to Commonwealth Secretary General"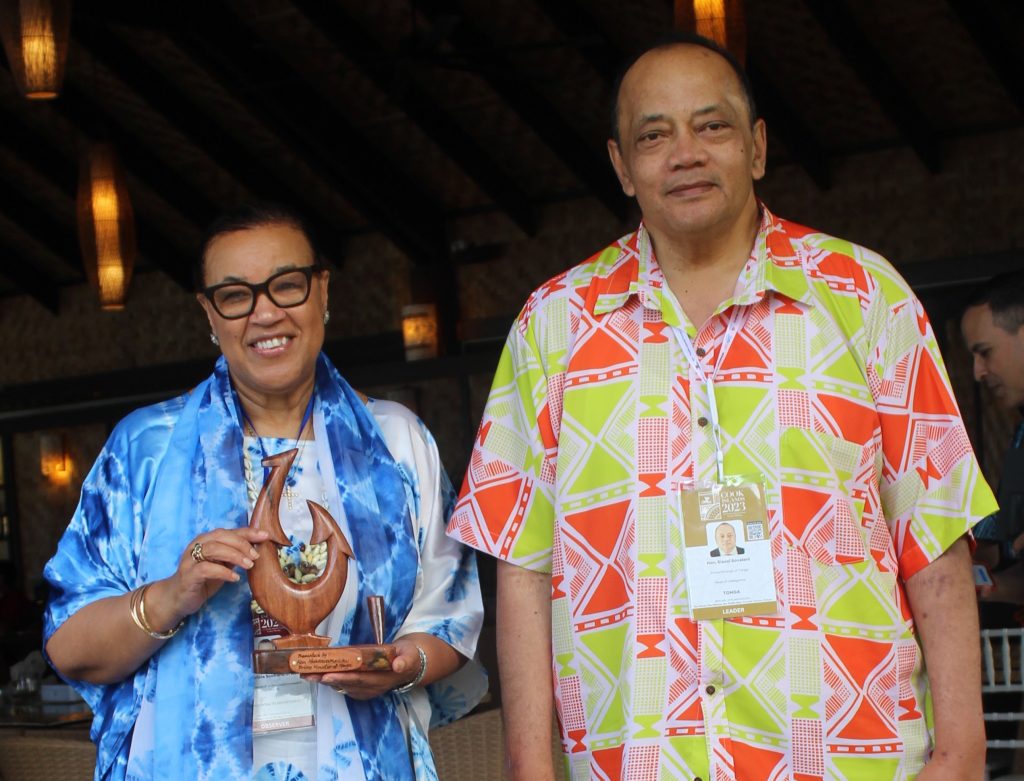 8 November 2023
Cook Islands, 6 November, 2023:- Tonga is most grateful to the Commonwealth Secretariat for all the
support given to the Kingdom over the years, Prime Minister Honourable Hu'akavameiliku told the
Secretary General of the Commonwealth Secretariat, Rt Honourable Patricia Baroness Scotland in
Rarotonga on Monday.
The Hon Prime Minister said Secretary General Scotland's attendance of the Forum Leaders' meeting
speaks volumes of the importance of the partnership between the Commonwealth Secretary and the
Pacific Islands Forum and that the Government of Tonga appreciates the Commonwealth's continued
and proactive support to Tonga.
"May I firstly acknowledge and recognise the show of solidarity by the Commonwealth Secretariat, in
terms of networking and in-kind office support provided to our high commission in London," he said.
"And the Secretariat's continued electoral support and assistance towards Tonga, to deliver a transparent and inclusive electoral process, such as we anticipate our forthcoming General Election in 2025."
The Hon Prime Minister suggested that Tongan officials be included in legal and judicial education and
training when and where they are offered. He also called on assistance in Cyber Crime support and Debt Management Assistance.
The Secretary-General acknowledged the strong leadership the Prime Minister has in the
Commonwealth Family and conveyed her appreciation for his continued support for the Commonwealth
and her initiatives.
-ENDS-