"Hon Prime Minister discusses trade with Speaker of Wallis and Futuna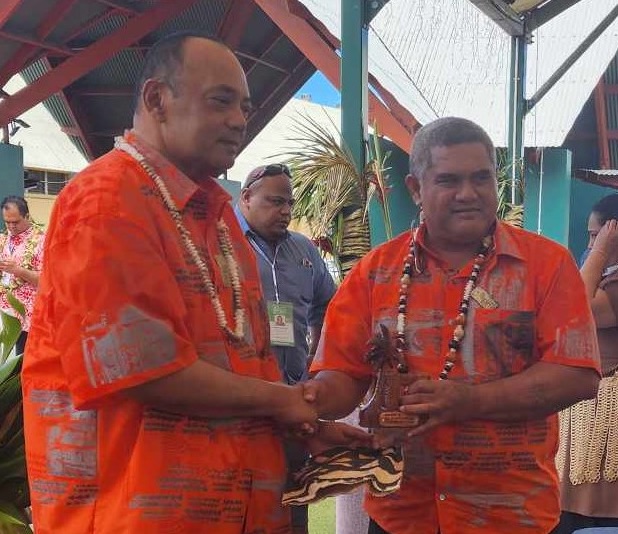 7 November 2023
Cook Islands, November 7, 2023:- The Hon Prime Minister, Hu'akavameiliku met Speaker of the
Legislative Assembly of the Wallis and Futuna, Hon Mulipo'ese Muli'aka'aka on the margin of the 52nd
Pacific Leaders Forum Meeting in Rarotonga on Tuesday 7 November, 2023.
The meeting were to strengthen areas of cooperation in trade and for an opportunity to export agricultural produce to Wallis and Futuna.
The Hon Prime Minister was accompanied to the meeting by the Minister for Trade and Economic
Development, Hon Dr Viliami Uasike Latu and Chief Secretary & Secretary to Cabinet, Mr. Paula P
Ma'u.
-ENDS-