"Honourable Prime Minister offered profound gratitude to Papua New Guinea for assistance"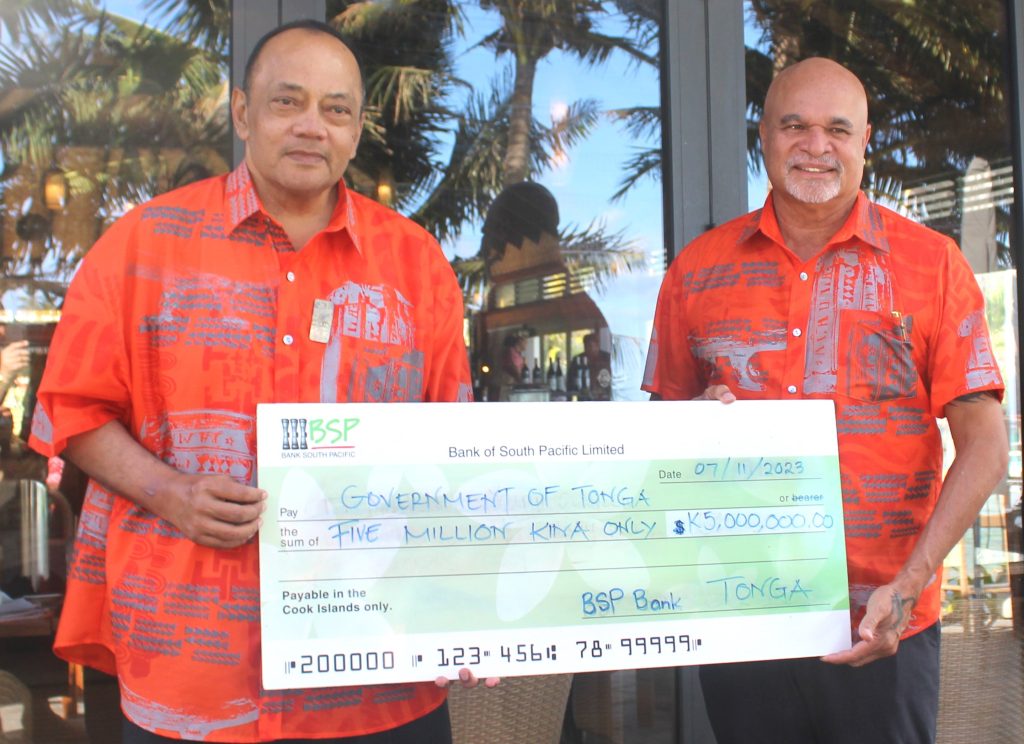 7 November 2023
Cook Islands, 7 November, 2023:- The Honourable Prime Minister Hu'akavameiliku received Papua New
Guinea's assistance towards the Hunga-Tonga Hunga-Ha'apai recovery program from the Hon. John Rosso, theDeputy Prime Minister of Papua New Guinea, in Rarotonga on Tuesday.
Meeting within the sidelines of the Pacific Islands Leaders Forum, the Hon Hu'akavameiliku received PNG's K5 million assistance from the Government of the Independent State of Papua New Guinea.
Hon. Hu'akavameiliku thanked the Deputy Prime Minister and the people of Papua New Guinea as their
assistance would go a long way in meeting recovery plans.
He added that the response plan has seen 70 percent of houses affected have been reconstructed and the focus is on providing long-term recovery and reconstruction assistance that is inclusive, sustainable and contributes to disaster risk reduction.
"The Plan and achievements have only been made possible by the collaboration with our development partners. The generous assistance from Papua New Guinea will certainly boost our ongoing efforts to recover from the disaster," Hon Hu'akavameiliku stated.

Tonga and Papua New Guinea enjoy strong and close diplomatic relations, desirous of strengthening ties and enhancing economic, cultural and people-to-people links.
-ENDS-