"Traditional welcoming of the Hon Hu'akavameiliku and spouse in Aitutaki"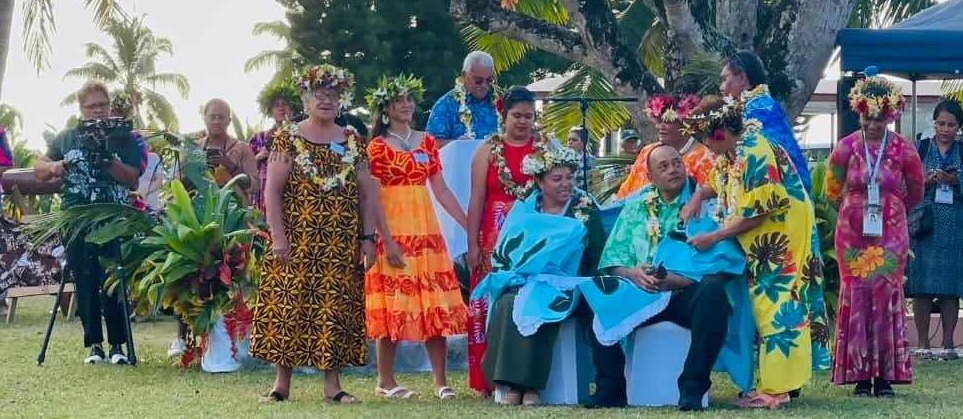 9 November 2023
Cook Islands :- The Hon Hu'akavameiliku and spouse, Fiona Sovaleni were welcomed in a traditional
welcoming ceremony in Aitutaki upon arrival in the island for the Leader's Retreat, which will be held
today, Thursday 9 November, 2023.
Leaders will finalise the Communique or their decisions for this years' Forum at the retreat.
The Hon, Prime Minister of the Cook Islands, Mark Brown will announce the outcome of the 52nd Forum
in a Press Conference to be held after the retreat, together with Troika members including Prime Minister Hu'akavameiliku as the incoming chair of the Forum Meeting.
Leaders will be returning to Rarotonga after the retreat for the conclusion of the Forum Meeting with
the Dialogue Partners on Friday 10 November, 2023.
-ENDS-