Dongguan City donate 30 new tractors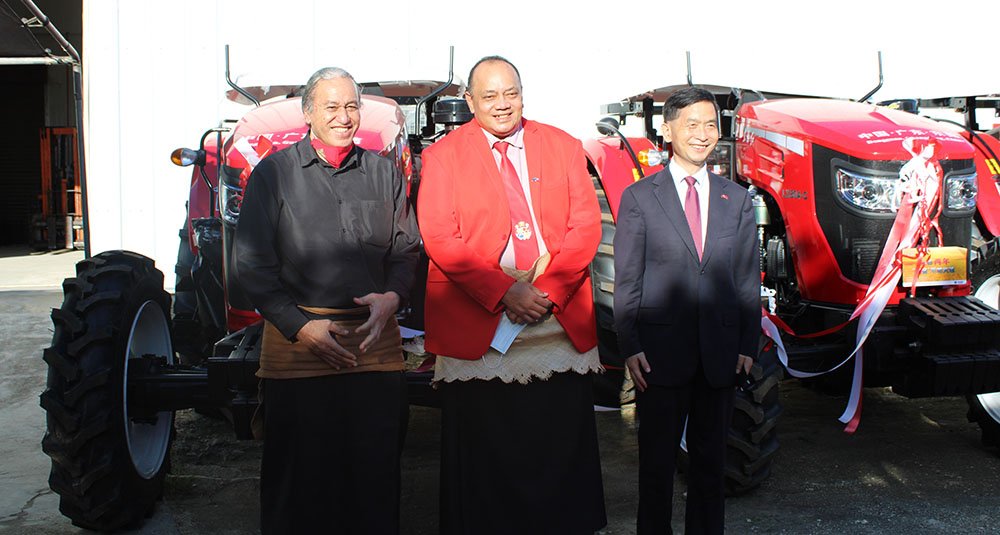 10 June 2022
Nuku'alofa – The Prime Minister, Honourable Hu'akavameiliku this afternoon thanked the Dongguan City of Guangdong Province in the People's Republic of China for donating 30 new tractors to the people of Tonga.
He was speaking at a handover event held at the Small Industries area in Ma'ufanga.
"It is with my utmost appreciation to convey on behalf of His Majesty's Government, sincere gratitude for the donated 30 Farm Tractors you have handed-over from the Dongguan City, Guangdong Province of the People's Republic of China," Hon Hu'akavameiliku said as he received the tractors from His Excellency, Mr. Cao Xiaolin, Ambassador of China to the Kingdom of Tonga.
"As Tonga struggles to rebuild after the shocking volcanic eruption and tsunami, I am most grateful for your timely donation which will assist and enhance the development of Tonga's human and land resources as well as generating further economic and social wealth."
Hon Hu'akavameiliku said Tonga continues to benefit from the strong cooperation with the Dongguan Province, which had initially established sister-sister relations with the Haápai Group.
He said assistance have spread throughout the Kingdom to most or all of the Tongan people.
"Today the tractors shall significantly assist farmers, their families and communities as well as Tonga's Economy," Hon Hu'akavameiliku added.
The assistance was formalised during the recent visit to Tonga two weeks ago by China's Foreign Minister and State Councilor, Mr Wang Yi.