PROMOTING RESILIENT ADVENTIST SCHOOLS DURING CHALLENGING TIMES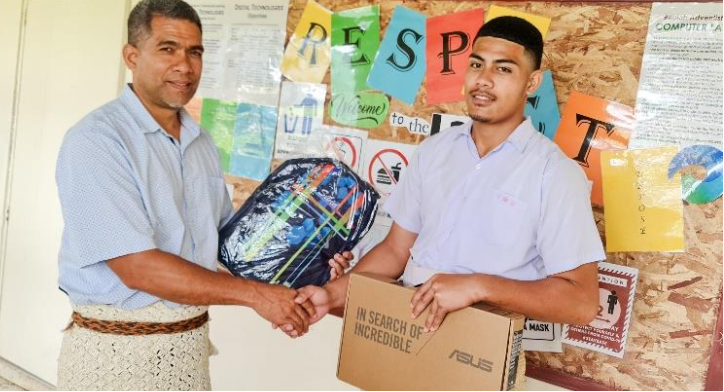 8 November 2022
Adventist schools in partnership with the Government of Tonga are committed to promoting resilient schools who are capable of providing quality education for young people in Tonga even during challenging times. Schools struggled over the few months of this year with extended period of school closures due to the unfortunate volcanic eruption and COVID19 pandemic. For this reason, the Government of Tonga committed to providing laptops for senior students across the country to ensure that quality learning is maintained even during distance learning due to school closures.
Earlier this week, a total of 18 students in Form 6 and Form 7 at Beulah Adventist College received their laptops from this collaborative project where the school and the Government of Tonga and other key stakeholders cofunded the laptops. This timely project was successfully completed on Friday, 4 November with a product training for all recipients of the laptops via the online course Windows 11 Essential Training.
The online course provided students with training on Windows 11, the operating system (OS) installed on their new laptops. The comprehensive online course lasted for approximately 3 hours which assisted the students to work effectively with the powerful and latest OS installed in their laptops. Online learning is achievable for students at Beulah Adventist College because of their new computer network infrastructure, Internet access, and shared computing features available in the computer labs.
The successful completion of this online training students are now competent users of their new laptops after going through several phases of the project. Phase1 involved the Government of Tonga and key school stakeholders funding the project, students receiving their laptops in phase 2 and followed by the product training for students in the final phase 3.
This collaborative project is valued at TOP$50,000 which includes the cost of 18 laptops with pre-installed software such as Windows 11 operating system, Microsoft Office and an anti-virus software. However, not included in this project value is the services provided by the school from its existing network infrastructure such as wireless access, Internet, wireless printing and e-library. Students can access these services from their new laptops in the classrooms and around the school campus. Also, not included in this project value is the information technology support including initial training provided by the school to students and their laptops.
Senior students at Beulah Adventist College are excited about this new milestone in their learning journey as they prepare for their external examinations in December. Special acknowledgements to the Government of Tonga, parents, local communities and other sponsors for believing in us said one of the students.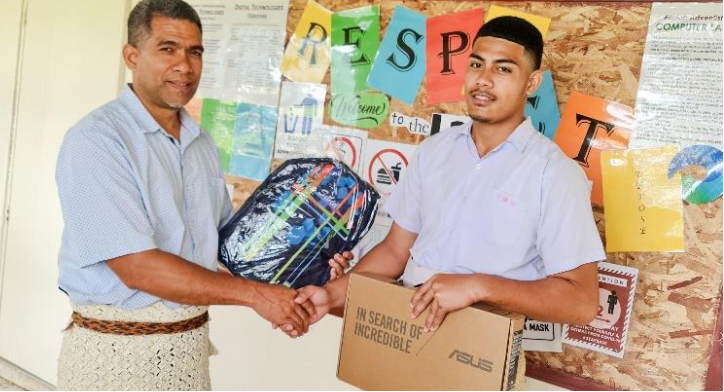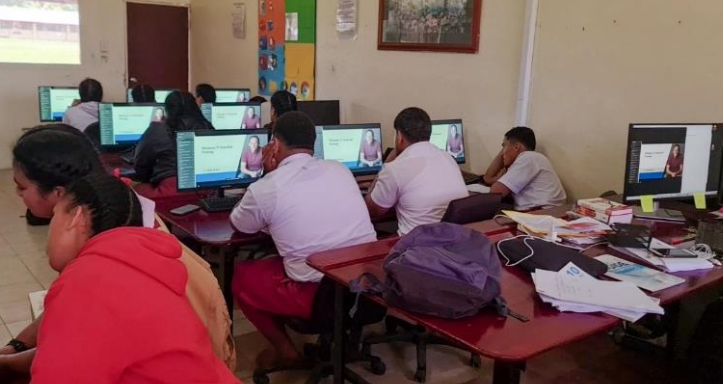 Press Release by
Dr Elisapesi Manson
Education Consultant, Tonga Mission of the Seventh-day Adventist