Honourable Prime Minister welcomed to Singapore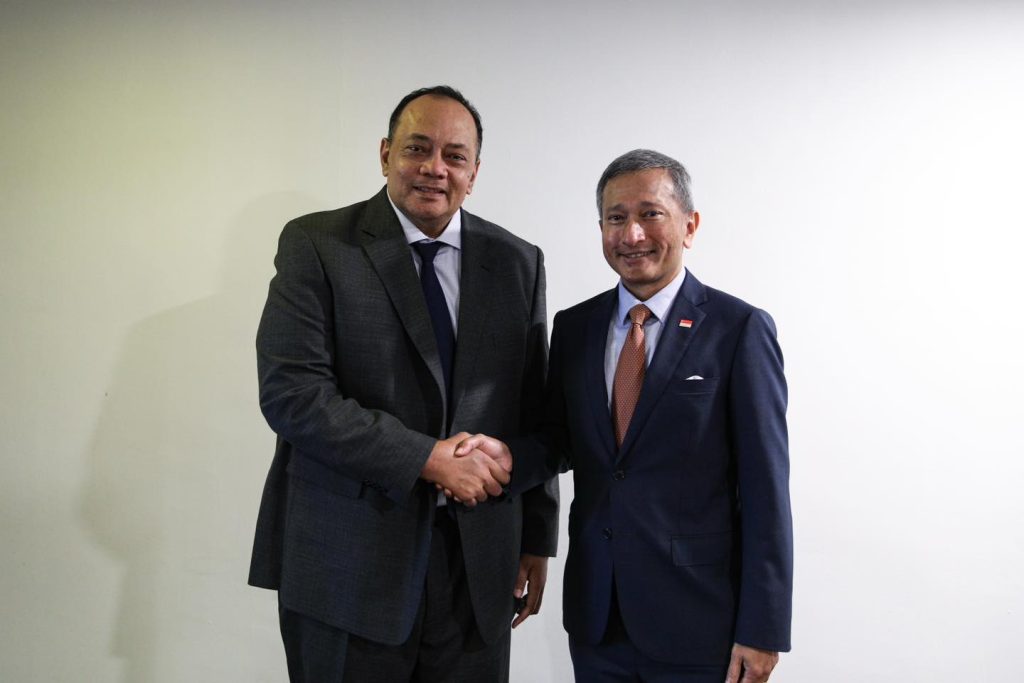 15 March 2023
Delighted to welcome Tonga Prime Minister Siaosi Sovaleni to Singapore.
The oceans are critical for Singapore as well as Tonga, which consists of around 170 islands in the South Pacific Ocean. Prime Minister Sovaleni welcomed the successful conclusion of negotiations on the BBNJ Agreement under the Presidency of Ambassador Rena Lee, for the conservation and sustainable use of marine biodiversity in the high seas.
The Pacific Islands Forum (PIF) Leaders held a successful Special Leaders' Meeting last month. A united Pacific region is imperative to tackle the challenges of the global commons, including climate change. Singapore remains committed to Tonga's development journey, and we hope to welcome more Tongan officials to participate in our capacity building programmes.
Looking forward to meeting Prime Minister Sovaleni again at the PIF Leaders' Meeting with Dialogue Partners later this year, which Singapore will attend for the first time as a Dialogue Partner.
(Photos by Basil Kwok/MFA)